Back
17.05.22
Senior School Spring Concert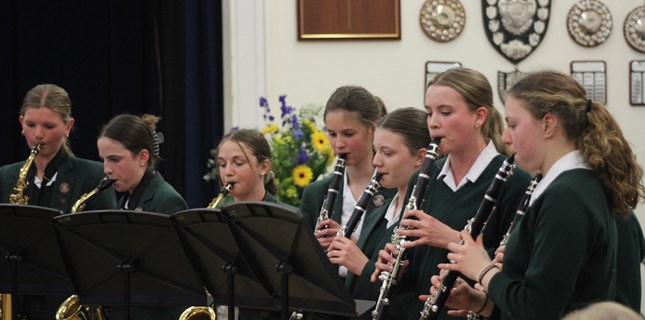 The Senior School held their celebration of music at the beginning of this term, delighted to be able to host an actual event that had been previously cancelled due Covid related illness. Performers were supported by a large audience including His excellency Lieutenant General Richard Cripwell CB CBE and his wife who were highly complementary of the evenings performances.
The Spring Concert is the highlight of the music calendar with musicians performing from every year group and ability. We are very proud of the students ability to challenge themselves in every performance and demonstrating their developments and capabilities as musicians.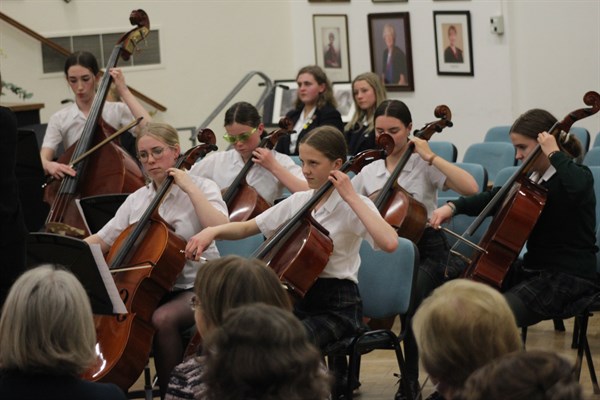 Our Lower Five GCSE class started the evening with their arrangement of The Entertainer. A self-led group of flute, violin, piano, guitar, drums, cello and double bass set the tone for a fantastic evening of music.
We were treated to a variety of solos throughout the evening from Lily-Ella, Lara, Heather, Uma, Molly, Matilda, Lauren, Rachel and Tia. Additionally a fantastic duet by Mozart performed by Sophie and Ms Wyatt.
The junior wind band have been working incredibly hard and performed 'Retour'. The senior wind band performed 'Swingin the blues' and senior strings added some sparkle to their uniforms and performed a fantastic medley by Abba.
Our choirs were out in force with the junior choir performing 'Lily and the Rose' and 'Count on me' and the junior motet performing 'Candle on the water' and 'Cantate'. The senior choir performed 'All for the Love of one' and 'Dona Nobis Pacem'. We were also treated to a new feature in the co-curricular programme and a performance of 'If ye Love me' by the Chancel Choir where they explore much earlier vocal music than our other four choirs.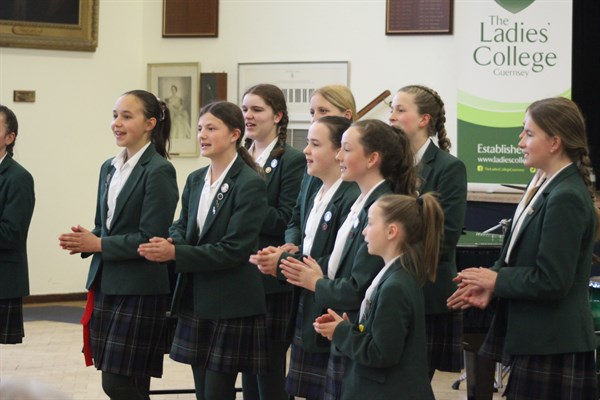 It is tradition for us to wish our Upper Sixth farewell and good luck, we also take the time to present the leavers with an egg cup which has become a tradition within the music department. The final performance of the evening featured the senior motet performing 'Flying Free' and 'Flanders Fields'. This last piece allowed the audience a quiet moment of reflection rounding off a high quality evenings performance.
Anthea Roue, Head of Music commented, "Congratulations to all musicians, your hard work is a credit it to you!"
Back