Uniform
Lower Sixth and Upper Sixth
The uniform for Sixth Form students is slightly different from that of Remove to Upper Five. We have considered the girls' views and found that they preferred to have a recognisable uniform to show that they are still members of The Ladies' College but wanted some unique features, which make the uniform more suitable for senior students. Students may wear a little makeup and minimal jewellery (i.e. one pair of small earrings and a fine chain necklace.) Hair should be neat and tidy.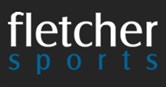 * Items are supplied to Fletcher Sports from Schoolblazer.
Other items must conform to regulation styles and colours.
All items must be clearly marked with the owner's NAME, NOT initials.


---

Uniform List

*'Black Watch' Tartan skirt, to be a reasonable length
Navy tailored Trousers (optional)
*Navy Fitted Jacket (compulsory)
House Badge
School Badge(available at College)
*Navy Blue V-Neck long-sleeve Jumper (or Cardigan)
Plain white open-neck blouse (Own choice)
(Long, ¾, or short sleeves, according to season and fitted/loose)
Black opaque tights/nude tights.
OR White Ankle Socks (sport shoe socks are not acceptable)
Black low-heeled shoes – suitable for the school day (Own choice)
(No branded logos and no trainers or trainer style shoes.)
Black boots (in winter) Oct half-term to Feb half-term
(No branded logos.)
Plain dark wool coat (black or navy) (Own choice)
Red, navy or black scarf (Own choice)

Please note Students who travel to College on a motorcycle may continue to wear trousers for the journey and a bright or light-coloured waterproof jacket (so that they are protected and are clearly visible to other motorists.) They should change into their uniform on arrival. Students who walk to Elizabeth College for lessons must be dressed in appropriate uniform i.e. navy or black coat or jacket (not motorcycle jacket.) Students must be aware that they may have to walk quickly up and down The Grange from one College to another for lessons. Shoes which are comfortable and practical are advised. Trainers may not be worn with College uniform.
Sports Kit List
Round neck green t-shirt (Squadkit Performatex)
Skort, green and navy (Squadkit Hydro cool)
Midlayer, green (Squadkit Performance) / Waterproof Tracksuit Top, green with navy panels (Squadkit Stormtex)
Training Pants, navy with green panels (Squadkit Performatex)
Double layer Squadkit shorts
Leggings with LCG logo (Squadkit Performance)
Note: If students wish to wear leggings for P.E. lessons, they must purchase these
no other make/brand are acceptable.

Note: Sixth Formers who participate in College Sports/Clubs/Teams are encouraged to have either the Waterproof Jacket or Midlayer and the T-shirt and Skort.
Other Items
Science (Biology & Chemistry)
* A white overall (lab coat) available from Fletcher Sports.
* Hair should be off the face and long hair should be tied back for these lessons.
Art
* Hair should be off the face and long hair should be tied back for these lessons.
Photography 
* It is a requirement that each student should supply her own digital camera with a manual function. Further advice on suitable equipment may be obtained from the Photography teacher.
Bring Your Own Device (BYOD)
* Sixth Form students will require a keyboard enabled device and are also asked to bring in their own headphones. 


Sixth form additional regulations
As per the regulations for Remove to Upper Five with the following exceptions:
* Students must wear their jackets in College but these may be removed during lessons.
* Ankle boots are permitted in winter months (between October half term and February half term) and by discussion during a period of inclement weather.
* Black opaque tights or plain white ankle socks may be worn throughout the year, with the exception of formal Ladies' College events when dark tights should be worn.
* Red or dark coloured scarves may be worn.
* Jewellery may be worn in moderation (one small ring, one plain bracelet, one small plain necklace.) If ears have been pierced only the simple, small gold or silver ring or stud type of sleeper (one per ear lobe) is permitted. Cartilage earrings and facial piercings are not permitted.
* Tattoos, including henna, are not permitted.
* Pale nail varnish may be worn.
* Hair may be worn down.

Allowances for uniform will be made in the event of snow. 


Mufti Days for Charity - applicable to whole school
Students are invited to wear their own clothes to school. Occasionally there is a theme. The following are not permitted - strappy/low cut tops, bare midriffs, ripped jeans or leggings, short shorts and flip flops.