Uniform
Lower Sixth and Upper Sixth
The uniform for Sixth Form students is slightly different from that of Remove to Upper Five. We have considered the girls' views and found that they preferred to have a recognisable uniform to show that they are still members of The Ladies' College but wanted some unique features, which make the uniform more suitable for senior students. Students may wear a little makeup and minimal jewellery (i.e. one pair of small earrings in the lobe, one per ear and a fine chain necklace.) Hair should be neat and tidy.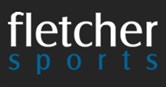 * Items are supplied to Fletcher Sports from Schoolblazer.
Other items must conform to regulation styles and colours.
All items must be clearly marked with the owner's NAME, NOT initials.


---

Uniform List

* 'Black Watch' Tartan skirt, to be a reasonable length from Fletchers
* Navy Fitted Jacket (Compulsory for Year 12/13 by September 2017) from Fletchers
Navy Blue V-Neck long-sleeved Jumper (or Cardigan) from Fletchers or Marks & Spencers 
Plain white open-neck blouse
(Long, ¾, or short sleeves, according to season and fitted/loose)
Black or navy tights (optional flesh-coloured in the summer)
Black low-heeled shoes*
Black boots (in winter) Oct half-term to Feb half-term
Plain dark wool coat (black or navy)
Scarlet, navy or black woollen scarf
*Students must be aware that they may have to walk quickly up and down The Grange from one College to another for lessons. Shoes which are comfortable and practical are advised. Trainers may not be worn with College uniform.
Students who travel to College on a motorcycle may continue to wear trousers for the journey and a bright or light-coloured waterproof jacket (so that they are protected and are clearly visible to other motorists.) They should change into their uniform on arrival. Students who walk to Elizabeth College for lessons must be dressed in appropriate uniform i.e. navy or black coat or jacket (not motorcycle jacket.)
P.E. Kit
Plain white sports shirt
Dark Tracksuit bottoms or shorts
Sports Socks
Trainers
NOTE: Sixth Formers who participate in College Sports/Clubs/Teams are encouraged to have either the Waterproof Jacket or Midlayer and the T-shirt and Skort.
Science (Biology & Chemistry)
A white overall (lab coat) available from Fletcher Sports.
Hair should be off the face and long hair should be tied back for these lessons.
Art
A large over-shirt or overall.
Hair should be off the face and long hair should be tied back for these lessons.
Photography
It is a requirement that each student should supply her own digital camera with a manual function. Further advice on suitable equipment may be obtained from Mr Bolt.


PLEASE NOTE THAT THE PTA RUNS A SECOND HAND UNIFORM CHEST
ON THE LAST THURSDAY OF EVERY MONTH 3.30 - 4.30 P.M.