Living and Working in Guernsey
There are many reasons why Guernsey is a popular holiday destination. For those lucky enough to live here, it can be a wonderful life.
The beautiful beaches, the warm climate and the peaceful beauty of the cliffs all make Guernsey a very special place. Add to that a low crime rate, great health care, low taxes and constant, easy access to the sea. Naturally, life here revolves around the water; enjoying time on and in it is so easy - all year round if you are hardy enough. Or you can just sit in one of Guernsey's fine and varied bars and restaurants and enjoy the sea view.
For children, it's an easy and safe place to grow up. Our girls and their families enjoy the kind of freedom now almost lost in the UK. Many people want to come and live in Guernsey - only a few are lucky enough to do so.
Population Management
The size and make-up of Guernsey's Population is regulated by the Population Management Law. The Law is designed to make sure that the island has the right mix of people supporting our economy and community now and also for the future.  The College is required to apply for either a Short-Term Employment Permit (STEP), duration up to 1 year, a Medium-Term Employment Permit (MTEP), duration up to 5 years, or a Long-Term Employment Permit (LTEP), duration up to 8 years, on behalf of employees who are not locally qualified residents. The permits associated with all of our roles are included in the job description for each position advertised.
Useful links
For anyone looking to join our staff and relocate to our beautiful island, the links below may prove helpful:
Locate Guernsey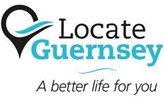 https://www.locateguernsey.com/your-home/
Locate Guernsey is a States of Guernsey initiative which promotes and supports relocation to the island by individuals and businesses. Working as part of the island's Committee for Economic Development, the Locate Guernsey team provides a friendly face in Government, acting as guide, connector and problem solver. All advice is confidential and provided free of charge.

States of Guernsey – useful links for those relocating or new to the island

  https://www.gov.gg/article/165153/Useful-links
The official website for the States of Guernsey (our Government)