Bring Your Own Device (BYOD)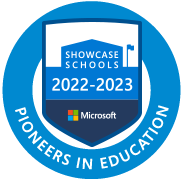 We recognise that we are educating our students for the world of the future, their future, in further studies and employment. Digital technologies are integral aspects of the skills they need need to develop, in addition to using current technologies to maximise learning and provide opportunities to be the best they can be. Our Digital Strategy has been informed by students, teachers and external research over a number of years and continues to evolve. 

  We have been recognised as a Microsoft Showcase School for 2022-23
Student and Teacher experience:
• All students in the Senior School are required to have a Microsoft Surface Go or Pro that is managed on the College network. They are also required to have a set of headphones. These are part of the college's equipment list as per uniform or sports equipment. On joining The Ladies' College, students and parents should contact our IT Manager, Mr Ray via email sray@ladiescollege.ac.gg for purchase details.
• Sixth Form are required to have a device with a physical keyboard such as a laptop or a tablet with attachable keyboard, along with their headphones. We do recommend the devices as above, while also recognising that students may prefer greater freedom and responsibility with regards to their devices.
• Teachers also use either a Microsoft Surface Go or Pro.
• Our core system is Microsoft Office. Students and teachers are provided with a Microsoft Office 365 account including email, online storage (OneDrive) and applications such as Word, Excel, PowerPoint and OneNote. They will also be using the College SharePoint (containing resources accessible at any time) and Teams sites (a virtual classroom - used for setting homework/assignments/additional resources as well as being able to discuss work). Increasing use is being made of digital technology to complement other learning techniques and develop the digital skills required for studying beyond College and moving into employment subsequently. Students and teachers can also install the full applications on up to 5 devices.

Instructions to download Microsoft Office 365 can be found here  

  for Windows and Mac laptops and here  

  for Android/iPad/iPhone devices.
Take your Files with you when you leave  

Follow the link to an article on how to transfer your files to a personal OneDrive when you leave us.
• A number of other subject specific applications are also used and we check for compatibility with these specific devices and our Office 365 environment.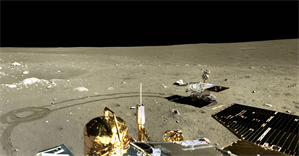 • We are are ClassVR Pioneer School, using Virtual and Augumented technologies to enable students to climb mountains, visit faraway places, create prototype models and use the new technologies that they will encounter in their future work and life. If you are a local school and would like us to organise an outreach visit, please contact our Director of Studies, Mr Barnes via email hbarnes@ladiescollege.ac.gg.

  Digital Strategy 2018 - 21 PowerPoint

  Digital Strategy June 2019 Frequently Asked Questions

---
We strongly recommend all parents and students buying new devices to purchase our recommended device through the College. In order to build the devices to our network as managed devices, we require them delivered to the College unopened or they will need to be rebuilt by our IT Department, which may incur an additional charge. The minimum specification is 128GB HD, 8 GB RAM with Windows Professional. Our current recommendation is for a Microsoft Surface Go 3, with keyboard for most users.
Students using their devices more intensively e.g. Sixth Form and some GCSE students, may wish to purchase the Microsoft Surface Pro which has a larger screen and faster speed. A suitable case is recommended. We do not recommend the purchase of a pen currently and suggest that, if you do decide to purchase a pen, that it is kept at home – the College cannot accept responsibility for the loss of these. All devices can be ordered via a tile on the Parent Portal that takes you to a MS Form with the options (e.g. case) and prices. Once you have completed this you will be contacted by our supplier to arrange payment, the device will be registered to you and delivered to the College where it will be built onto our network and given to your daughter.
If you require further advice, contact our Network Manager, Mrs Le Cras, who will be pleased to help.
Students must make sure that the files on their devices do not contravene the College Acceptable Use Policy and we recommend that files needed for their subjects are stored in your OneDrive.
Students should access the internet through the College network. This automatically filters and monitors unsuitable content, including stopping social media notifications. Where parents provide any device with 4G or 5G capability, social media notifications should be turned off during the working College day and that device must not contain age-inappropriate content/applications e.g. Facebook (13+), Instagram (13+), WhatsApp (16+). Net Aware  

  is a website that provides guidance to parents and there are a number of software applications available to help parents manage what students can access and download on their device outside of College.
If Students are having any difficulties they should use the Student Help Desk on Microsoft Teams or discuss their issues with one of the IT Support staff, Mr Ray, Mr Andrade and Mr Batiste.

  Frequently Asked Questions

  Connection instructions for Mobile Devices

  IT Resources and Apps

  Using OneDrive on Mobile Devices

  ICT Policy (includes Acceptable Use Policy)

  Parent Zone - Experts on digital parenting

  CEOP - Advice on child safety online