Uniform
Remove to Upper Five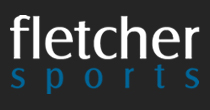 All uniform items should be purchased from our appointed Retailer – Fletcher Sports.
*Items are supplied to Fletcher Sports from Schoolblazer.
Other items must conform to regulation styles and colours.
All items must be clearly marked with the owner's NAME, NOT initials.
Winter Uniform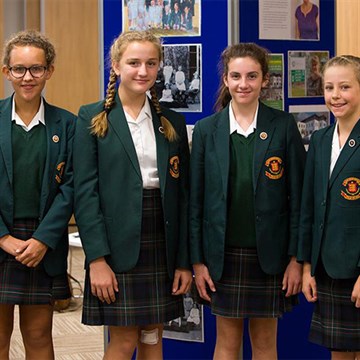 Kilt (Ferguson Tartan) (Regulation length – not more than 2" above the knee)
Blazer with College Logo
White short, 3/4 or long sleeved open-necked blouse
House Badge
Dark green V-necked jumper
Dark green thick tights
Black, low-heeled shoes, suitable for the working day.
Navy Blue Ontario reversible fleece jacket, or any smart navy or black coat, or suitable waterproof to wear over blazer in inclement weather.
Dark coloured gloves if required
Navy Blue Scarf
Summer Uniform
Kilt
Blazer with College logo
Dark green V-necked jumper
White short, 3/4 or long sleeved open-necked blouse
White ankle socks – sport shoe socks are not acceptable.
Sports Kit List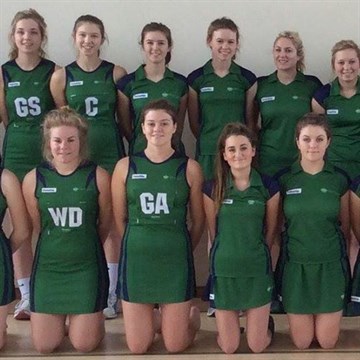 Compulsory items from Fletchers Sport Shop
* Tracksuit Top, green with navy panels (Squadkit Stormtex)
* Polo Shirt, green and navy (Squadkit Performatex)
* Skort, green and navy (Squadkit Hydrocool)
* Games Socks, green with navy hoops, mid-calf (Squadkit Performance)
* Swim Cap, green with Ladies' College logo
Navy Blue Maru Pacer Swim Suit (girls will be required to have a swimsuit for September) House T-Shirt
Compulsory items from Fletchers Sport Shop or other outlets
White ankle socks
Gum shield
Shin pads
Astro boots
Predominantly white trainers
Hockey stick
Tennis racket
Swimming goggles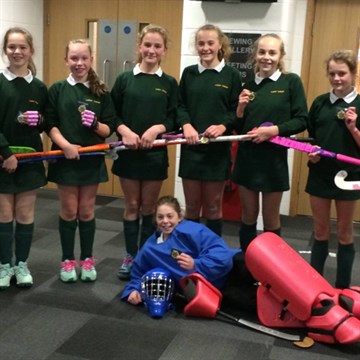 Other optional items available from Fletchers Sport Shop
* Athletic shorts, navy and green (required by Athletics Team)
* Midlayer, green (Squadkit Performance)
* Baselayer Top, navy (Squadkit Climaskin)
* Training Pants, navy with green panels (Squadkit Performatex)
Other optional items
Padded hockey glove 
Other items
Long-sleeved green overall – first name to be embroidered on front.
Shoe-bag
Optional - Umbrella


In addition to the Uniform List, the following regulations apply:
●  Full regulation uniform only should be worn in College and all clothes, shoes and other possessions must be clearly named.
●  Students must wear their blazers while in College. Blazers may be taken off during lessons with permission from the teacher concerned.
●  Skirts must not be shorter than two inches above the knee.
●  Shoes should be black and practical for the working day.
●  For health and safety reasons the wearing of jewellery is not permitted. If ears have been pierced only the simple, small gold ring or stud type of sleeper (one per ear in the lobe) is permitted. SOS identity bracelets/discs properly inscribed with the student's name/ jewellery with religious significance may be worn. If make-up is overt, girls will be asked to remove it.
●  No nail varnish.
●  Long hair must be tied back neatly and unconventional hairstyles will not be accepted. Hair should not be obviously dyed.
We would recommend that if your daughter is considering having her ears pierced at the end of Year 6, that you undertake to get this done right at the beginning of the summer holidays. They will be required to remove earrings for PE. If earrings cannot be removed during the first part of the term, girls should bring with them a small roll of micropore tape to cover the earrings.
N.B. House Colours
Brock (Red) Carey (White) De Sausmarez (Blue) Durand (Green)
Pre-Preparatory Uniform / Melrose Uniform / Sixth Form Uniform

  Back to Senior School