E-Safety at Melrose
This page contains a range of documents designed to offer parents information and support with their child's internet use.
Instagram is a service which allows the user to take and edit photos and videos and then post them online. It can also be used to share photos and videos on other popular services such as Facebook, Twitter, Flickr, Tumblr and Foursquare.
WhatsApp is a mobile messaging app which allows users to exchange messages using existing phone contacts without having to pay text message fees. WhatsApp Messenger is available on most mobile devices including iPhone, BlackBerry, Android, Windows Phone and Nokia. WhatsApp users can create groups and send each other unlimited images, video and audio messages.
Cyberbullying is bullying that takes place via technology. Whether on gaming sites, through a mobile device or via a social networking site, the effects can be devastating for the young people involved.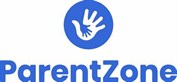 Parent Zone Guides

Adopt ME (Roblox) Parent Guide


 Age Rating Parental Guide

Among Us Parental Guide

BeReal Parental Guide

Discord Parental Guide

Fortnite Parental Guide

If something goes wrong Parental Guide

Minecraft Parental Guide

Misinformation Parental Guide

Passwords Parental Guide

Screen Time Parental Guide

Setting Boundaries Parental Guide


TikTok Parental Guide
Note: All social media websites and applications have minimum age restrictions under their Terms of Service.
Minimum age of use is 13 years old for Instagram, Facebook, Snapchat, Kik, Foursquare, Reddit, Pinterest, Flickr and Twitter.
Minimum age of use is 16 years old for Whatsapp. 
Users do not have to submit their age when registering an account. Therefore, children below the age of 13/16 (with or without their parents' permission) can use these without restriction.
If you need further support these websites may be able to assist
NSPCC (www.nspcc.org.uk)
Internet Matters (www.internetmatters.org)
Safer Internet (www.saferinternet.org.uk)
You can find more E-Safety external links on the Useful External Links page. These include Think U Know, CEOP and Gooseberry Planet.
Please note you will require Adobe Acrobat Reader to read or download pdfs.

  Back to Melrose