Phases 1 and 2
Launched in 2009, the 'A Gift for Learning' fundraising campaign successfully achieved its targets for both Phase 1 and 2. Phase 1 saw the new Sixth Form facility, the Leaf Centre opened in 2011, and Phase 2 saw the Art and Drama building adjacent to Melrose opened in 2012. 
The Sixth Form Leaf Centre allows for independent study in modern surroundings, offering up-to-date technology and flexible study areas.
"The Leaf Centre has been an invaluable addition to the facilities at the College. It offers our Sixth Form girls greater freedom, also allowing them to take more responsibility for their learning environment. There is a spacious foyer, fantastic kitchen, large classroom and a study area for each year group. This fully modernised facility has allowed us to positively develop Sixth Form life."

The Art and Drama studios are used extensively by Melrose and the senior school girls. Designed for multi-purpose use, they are modern, full of light and space, and enable increased enjoyment of the subjects taught in this environment.
"The introduction of the Drama studio has made an inordinate contribution to the teaching of drama; allowing our students to rehearse, perform and expand their dramatic abilities. The capacity to explore theatre skills in a prescribed area allows our students to put into practice the view of George Bernard Shaw that 'imagination is the beginning of creation'."

Donations from our benefactors enable the College to develop into a modern facility, allowing the girls to flourish throughout their education at The Ladies' College.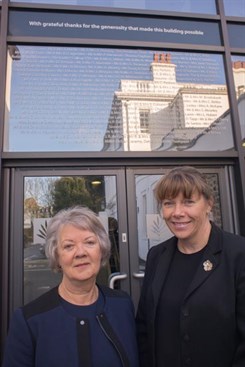 On 11th February 2015, The Ladies' College welcomed many of the parents and friends of the College who had made donations to Phases 1 and 2.
Dame Mary Perkins, as longstanding Governor of the College, unveiled the glass donor window in recognition of, and with thanks to, all those who donated. She said, "The College is greatly indebted to all the sponsors for their help - which was in a true Guernsey philanthropic manner". 
The donor window sits proudly above the entrance to the Art and Drama building and is seen by all who enter the building.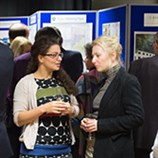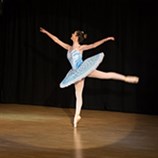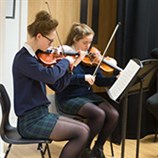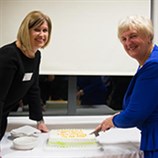 Further Pages
Development of The Ladies' College / Phases 1 and 2 / Phase 3 / Ways of giving / Corporate benefactors / Donor Recognition / Events

  Back to A Gift for Learning