Contact Us
To contact the Principal, Ms Daniele Harford-Fox, please contact the Principal's PA, Mrs Rachel Chilton on principalspa@ladiescollege.ac.gg
For enquiries about Admissions please contact the Registrar:
Miss Rosalyn McClean registrar@ladiescollege.ac.gg
To reach the Finance Office please email the Bursar:
Miss Elizabeth Bridge bursar@ladiescollege.ac.gg with all billing and fee enquiries.
For General Enquiries please email:
enquiries@ladiescollege.ac.gg
Absence or Illness
To inform us of your daughter's absence or illness please contact:

Pre-Preparatory and Melrose Miss Karmah Anders
Tel: (+44) 01481 721338 or Email: melrose@ladiescollege.ac.gg

Senior School and Sixth Form Mrs Claire Strawbridge
Tel: (+44) 01481 721602 or Email: reception@ladiescollege.ac.gg

Reaching the College
By car. Please use the main entrance from Les Gravées road.
By foot. Please use the pedestrian entrances by either Roquettes Lane or Brock Road.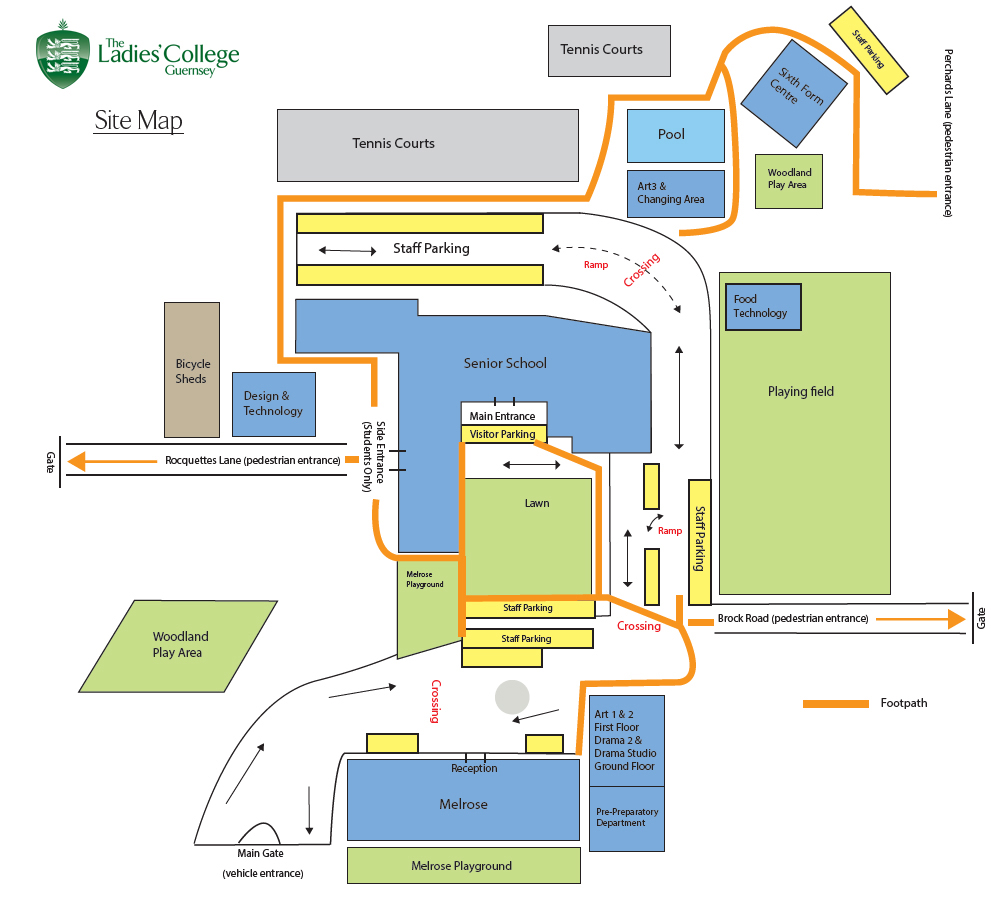 Site Map PDF