Nurturing young minds

Melrose, a beautiful Georgian building on the same campus as the Senior School, has been home to our warm and friendly Preparatory and Junior Departments since 1949.
Our pupils embrace The Ladies' College ethos to be the best they can be, and are well prepared for a smooth transition up to Senior School in Year 7 (Remove).
In Lower, Middle and Upper Preparatory (Years R, 1 and 2) we take only 20 girls per year and have both a teacher and a Learning Support Assistant allocated to each class, ensuring your daughter gets every chance to grow and shine as the individual she is.
In the Junior Department (Years 3, 4, 5 and 6) we take up to 24 girls per year. In these year groups the girls are often taught by subject specialist teachers. In addition the girls benefit from a Learning Support Assistant.
Meet our Head Teacher, Mrs Ozanne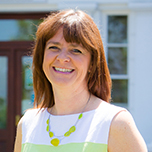 "Melrose pupils feel motivated enough to aim high, question ideas, take risks and develop as independent learners, driven by their own self-belief. Above all, they enjoy school and relish in all the opportunities that our broad and exciting curriculum has to offer."

Head Teacher's Welcome


 Celebration of the School Year Speech
Melrose Vision Statement
"At Melrose we commit to developing positive wellbeing for our pupils and staff. We promote mental and emotional resilience to embrace and navigate the challenges of everyday life. We put wellbeing at the heart of our school to create an environment which nurtures and develops balanced, happy individuals."
Independent Schools Inspectorate (ISI) Report 2013
"The quality of teaching is excellent. This contributes to pupils' rapid progress and high achievement across a wide range of subjects and activities." 
The judgements on Melrose and the Pre-School are as follows:

The quality of pupils' achievements and learning. Excellent



The contribution of curricular and extra-curricular provision. Excellent



The quality of teaching. Excellent



The spiritual, moral, social and cultural development of the pupils. Excellent



The quality of pastoral care and the pupils' welfare, health and safety. Excellent



The quality of leadership and management. Excellent



The quality of links with parents, carers and guardians. Excellent



The quality of governance. Good

  Full ISI Report
Our Departments
Other Information

  Curriculum

  E-Safety

  Health

  Uniform

  Term Dates
Contact Us
Call Melrose reception on 01481 721338, or email Miss Anders at melrose@ladiescollege.ac.gg. 
Handbook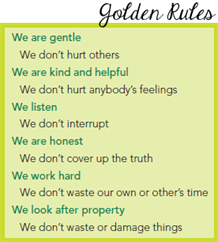 Parents should refer to their relevant handbook for all information concerning medicines, illness and other important matters. For your ease, the Melrose handbook can also be viewed here.  

 Parent Handbook
Please see the Melrose Information section below for other relevant information and newsletters.
ADMISSIONS & ENQUIRIES