Head Teacher's Welcome
Melrose and the Pre-Preparatory Department.
"Education is not the filling of a pail but the lighting of a fire." William Yeats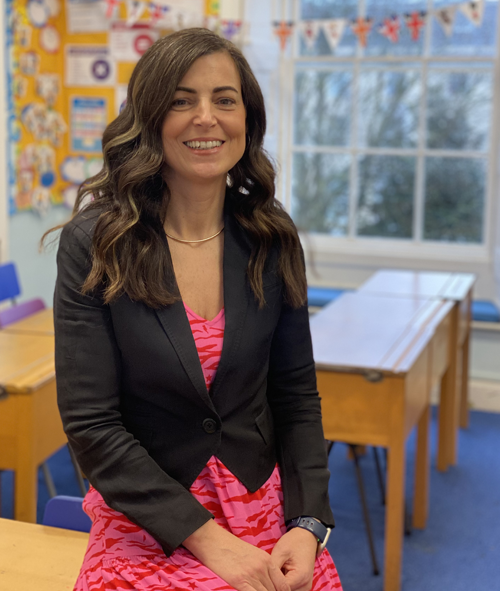 I strongly believe in this philosophy; gone are the days when school was about learning facts and being competent in reading, writing and arithmetic. Whilst academic excellence is still important, as educators it is our job to create an environment which supports each child's needs and provides them with the tools required to become confident, self-reliant and resilient individuals who are enthused and inspired by the challenges and opportunities that school and indeed life has to offer.
I believe that, as a parent, a school must offer a nurturing environment in which my daughters can, above all, be happy, blossom and grow into well-rounded individuals - academically, socially and emotionally. I have taught at Melrose for many years and believe that it is such a school. It is a unique and special place where the dedicated and experienced team of staff excel at creating a safe haven in which girls are able to develop in all these areas. Visitors to the school comment on how polite, friendly and confident the girls are, qualities that are achieved by creating a caring and respectful school ethos.
Melrose girls feel motivated enough to aim high, question ideas, take risks and develop as independent learners, driven by their own self-belief. Above all, our girls enjoy school and relish in all the opportunities that our broad and exciting curriculum has to offer.
Independent Schools Inspectorate (ISI) Report 2022
"Younger pupils, including children in the Pre-Preparatory Department, have highly developed and sophisticated study skills for their age."
Choosing the right school for your daughter is one of the most important choices you will ever have to make and we can only show a snap shot of school life through our website. The best way to get a real insight into all that we do is by paying us a visit. I would be delighted to show you around so that you can see all that Melrose has to offer.
Mary Lawson
Head Teacher, Junior School - Melrose