Our strength is our girls
At The Ladies' College our girls are inspired to succeed within a caring school community. Our academic record is outstanding with 100% of students attaining grades 9-4 in five or more GCSE subjects with 73.6% of grades being 7-9 in 2019.
In addition, value added data demonstrates that our students achieve significantly, which is a reflection of their work ethic and the support they get from committed, conscientious and talented teachers.
But our girls are more than just a set of results. Here they discover the best of themselves. Our school is bursting with talent both in and out of the classroom. Our co-curricular activities provide further opportunity for personal achievment and here, they will make the friends they keep for life. 
Meet our Principal, Mrs Clancy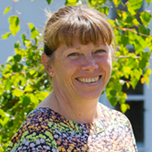 "Our aim at The Ladies' College is to give each girl the confidence to develop, so they become young women who are proactive, positive, caring and resilient. Academic achievement remains important and we are proud of the results achieved by our students."

 Principal's Welcome   

Our Departments
Other Information

  Co-Curricular Activities

  Curriculum

  Reporting and Normalised scores (video)


  Upper Four Choices Booklet

  Lower Five Curriculum Evening

  ISI Report

  E-Safety

  Pastoral Care

  Transition Day 2021

  Library

  Uniform
Contact Us
Call The Ladies' College reception on 01481 721602, or email Mrs Moakes at reception@ladiescollege.ac.gg
Handbooks 

Parents should refer to their handbooks for all information concerning medicines, illness and other important matters. For your ease, the Senior School handbook can also be viewed here.  

 Senior School Handbook
Please see the Senior School Information section below for other relevant information and newsletters. 
ADMISSIONS & ENQUIRIES