Back
14.03.22
Girls Supporting Girls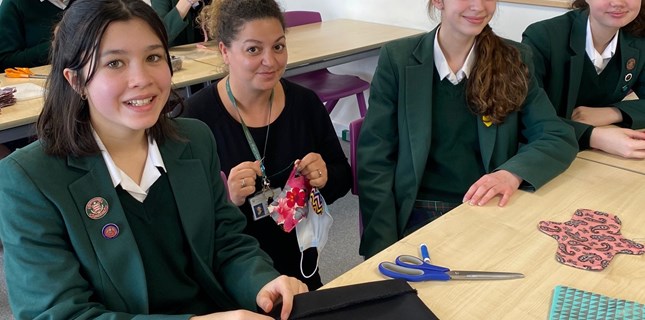 This year the theme of International Women's Day is #breakthebias and that is what the students are doing in the 'Girls Supporting Girls' club which runs every Tuesday lunchtime.
The club is run by Deputy Principal (Pastoral) Dr Mitchell with the aim (in conjunction with Tumaini Fund www.tumainifund.org.uk) to make washable sanitary items for girls in Tanzania and these sanitary packs will enable them to attend school more often and improve their chances of a brighter future.  Their education is compromised because they do not have the necessary items to attend school during their period. They miss roughly a week of school a month! This results in the girls falling behind in class and, for some, not reaching their potential.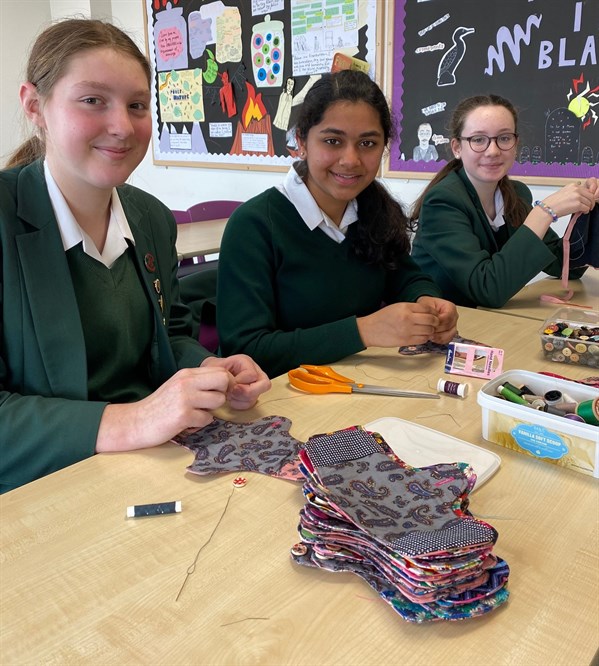 Senior School students from Remove to Lower Five attend the club weekly to sew, chat and learn new skills. A big thanks goes to Mrs Montague for bringing along her sewing machine and helping the girls sew their creations.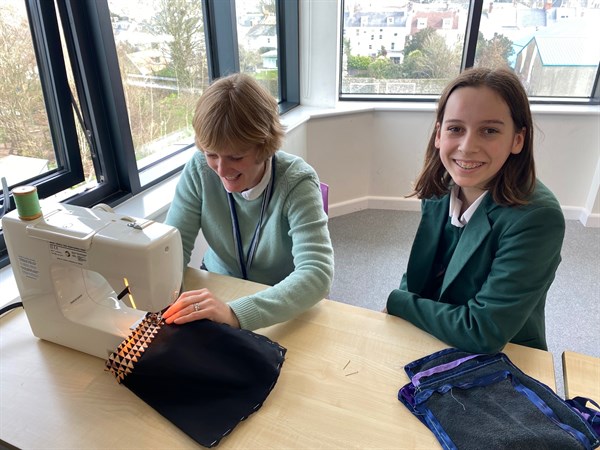 Back