Back
17.11.20
Anti-bullying week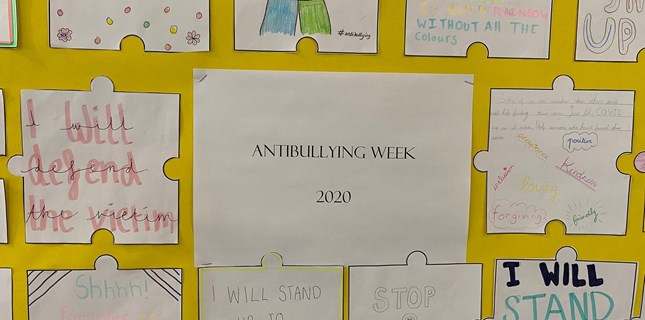 The theme for this week's Anti-bullying Week is United Against Bullying, with a focus on the role individuals can play in standing-up to bullying.
In the run up to and during the week the girls have taken part in a number of activities. In the main foyer of the College we have displayed a "pledge wall". Each student in the Senior School was asked to write down what they could do to put an end to bullying. These pledges are now joined together - like a jigsaw - to show that as a community we are united against bullying. In addition to this, we use this week as an opportunity to remind all of our students of our anti-bullying policy including what bullying looks like, what to do if you are being bullied or witness bullying (including how to report) and signpost our support systems in and outside of College.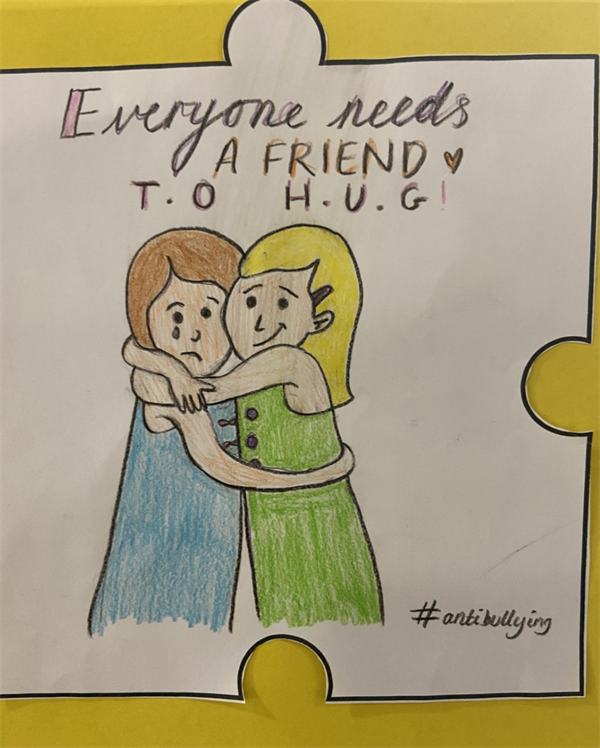 We are fortunate to have our own College Counsellor who will consider bullying in her happiness club this week and our well-being champions are being trained on listening skills to further enhance peer support in College. In addition to this, we have also engaged parents through our weekly newsletter home by including some information and articles about supporting girls as they navigate friendships during the teenage years.
We recognise that if we are united as a community (teachers, students and parents) we are in a much better position to stop bullying.
Back