Back
19.11.20
Sixth Form charity work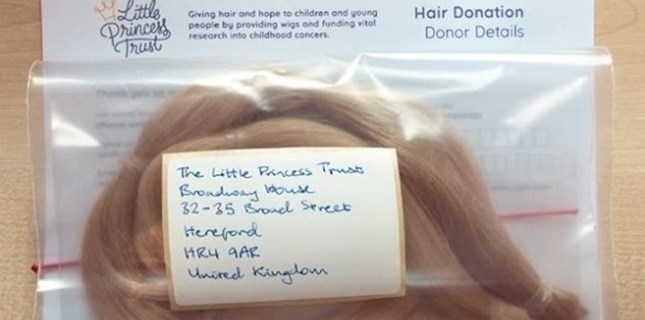 During the last few weeks, two of our Sixth Form students, Rachel and Franzi, have cut their hair in order to donate it to the Little Princess Trust.  This is a charity which makes wigs for people who have lost their hair from cancer treatments or other illnesses. Alongside this, the money that is donated contributes to supporting the charity, allowing wigs to be provided free of charge, and funding research into childhood cancers.
With the wigs being provided for free, or at a significantly reduced price, people suffering from the effects of chemotherapy can maintain their dignity and confidence without having to worry about additional costs.
The charity's need for hair donations longer than 11 inches was prevalent and so both of them managed to cut off 12 inches. "Hopefully our hair will be able to make someone happy and will be used to its full extent," said Rachel (pictured).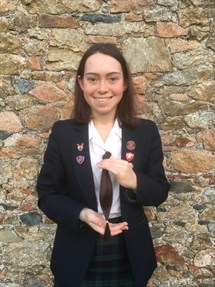 If anyone would be interested or willing to make a charitable donation to this great charity, please follow the link below to donate: https://www.littleprincesses.org.uk/donate-money/
Back