Back
10.05.23
Zadok the Priest
Performance 5th May
To many people, it is instantly recognisable as the theme music to the Champion's League, but Handel's Zadok the Priest was written for the coronation of King George III in 1727, and it was such a hit that it has been included in every subsequent British coronation.
Here at The Ladies' College, current and former students, staff and friends have been rehearsing the famous piece in the lead-up to the coronation, and at midday today , the whole of The Ladies' College assembled on the front lawn for a grand, outdoor performance.
Zadok the Priest usually accompanies a regal procession in Westminster Abbey and Melrose students duly obliged, walking down the College driveway in appropriately stately outfits and homemade crowns following a splendid gold carriage.
Today's event was the idea of Mrs Jean Owen, head of music at Melrose, and together with Mrs Anthea Roue from the Senior School Music Department, they assembled the instrumental and vocal forces needed and rehearsed during lunchtimes.
Principal, Ms Daniele Harford-Fox said "It's so joyful to see the entire College coming together, with tiny ones in crowns through to our senior students and even staff singing away. Moments like this show the great pleasure of having the entire community on one site, able to come together in all our diversity and richness to celebrate this historic event."
We took a chance to hold this event outside and the rain kept off to the very last notes.
You can watch the performance below after photos.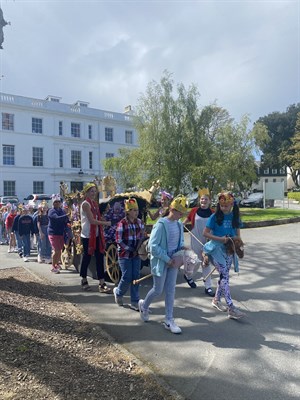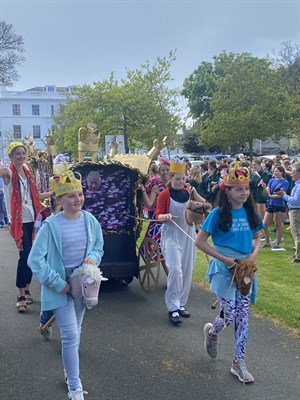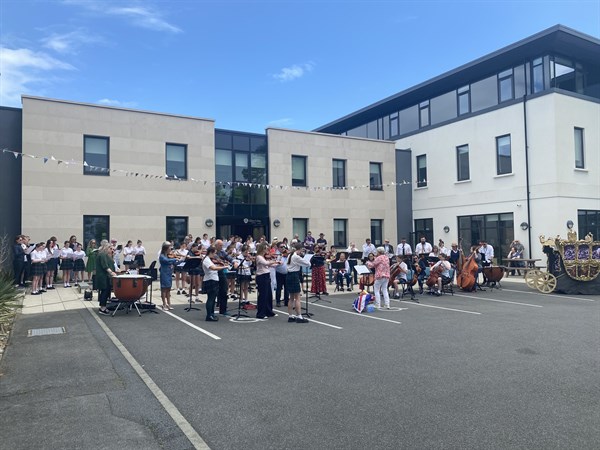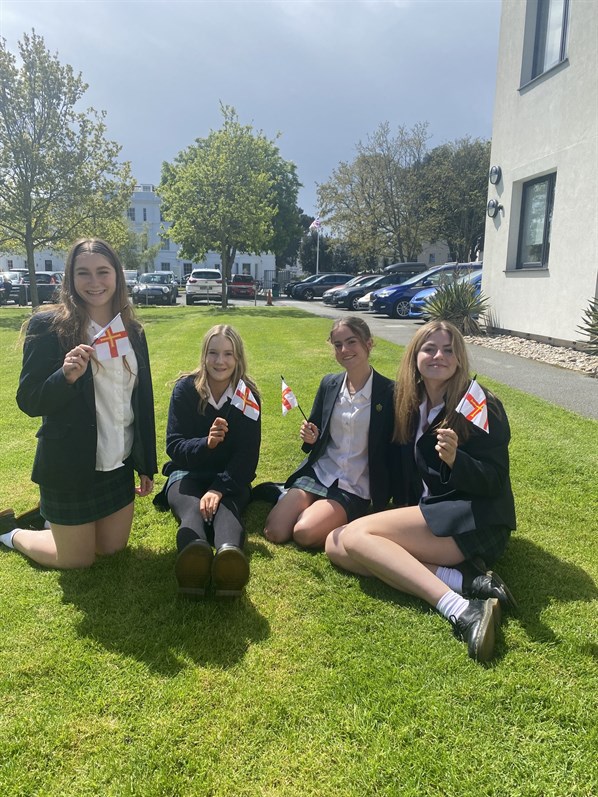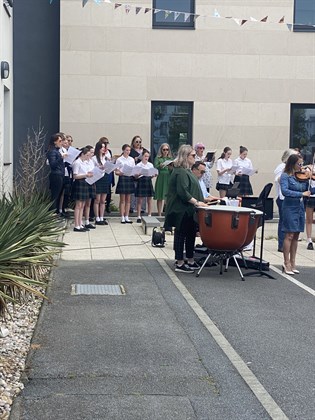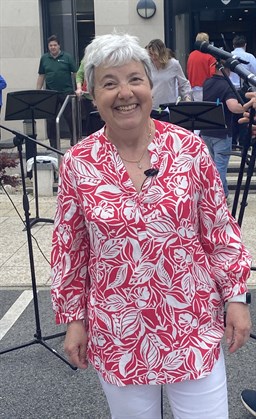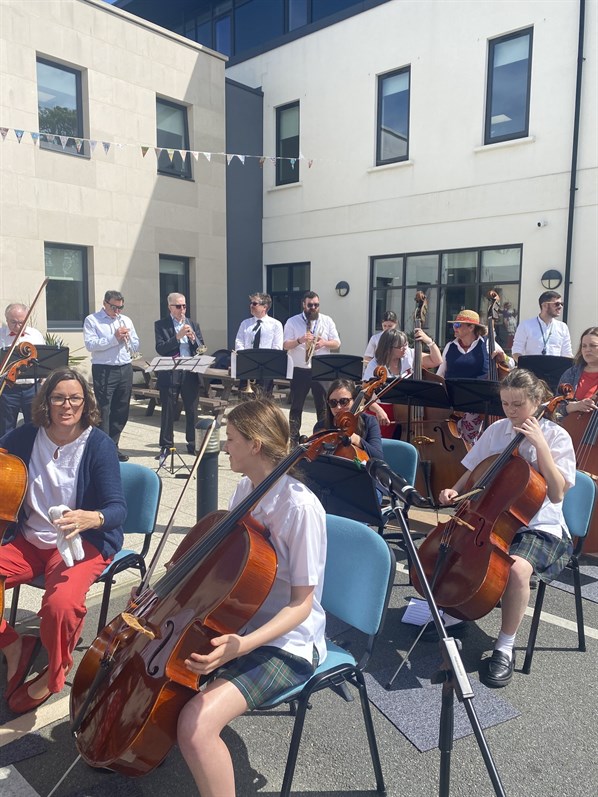 Back