Back
23.01.23
Holocaust Memorial Day Trust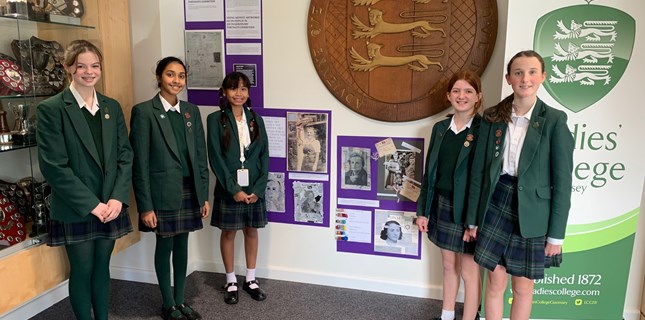 The Art and History departments came together to encourage Key Stage 3 Art Club members to create and enter portraits into the Holocaust Memorial Day Trust's 2023 competition.
The theme of this year's competition was (Extra)Ordinary Portraits, which aimed to "reveal the 'extraordinary elements of seemingly ordinary people'. The students were asked to learn about someone affected by the Holocaust,or later genocides such as in Darfur or Srebrenica, or identity-based persecution, and to create a portrait of them. An expert judging panel, including the photographer Rankin, Olivia Marks-Woldman OBE, Chief Executive of the Holocaust Memorial Day Trust, and Tulip Siddiq, Shadow Education Minister and member of the Women and Equalities Select Committee, chose 30 to be displayed digitally to mark Holocaust Memorial Day 2023 (27 January)
The Ladies' College Art Club members based their work around both personal family links to the Second World War and about the three Jewish women, Therese Steiner, Auguste Spitz and Marianne Grunfeld,who were transported by the Nazis from Guernsey to France. They were later sent to Auschwitz where they were murdered. In their research, the students made use of digital archives including the records from Yad Vashem and the Frank Falla Archive.
The students each designed their own (Extra) Ordinary Portraits using skills developed from their classwork and each created powerful pieces.
We are particularly thrilled to announce that Mair (Upper Four) has been selected by the judging panel and her work is on digital display.
Mair's work, 'Auguste Spitz'
Mair wrote "Auguste Spitz was a Jewish immigrant from Vienna who came to Guernsey on the 30th of August 1937 at 36. Before Guernsey was occupied, she registered as a Jew, In June 1942 she was ordered off Guernsey and had to report to a German authority. She and two other Jewish women from Guernsey were loaded into cattle trucks and were taken to Auschwitz. Sadly, she did not survive the war and died in the camp. I created this piece as a way to commemorate her life and the horrors she lived through and died in. I used the method of transferring to use her registration form as a background and I have embroidered her registration number over her name.I used biro to lightly draw her face over the form as a way torepresent the memory of what her life should have been and was like before the war."
Rankin commented that, "Not only does the competition nurture the creative talent of young people, but it also continues to introduce the importance of Holocaust Memorial Day to a whole new generation."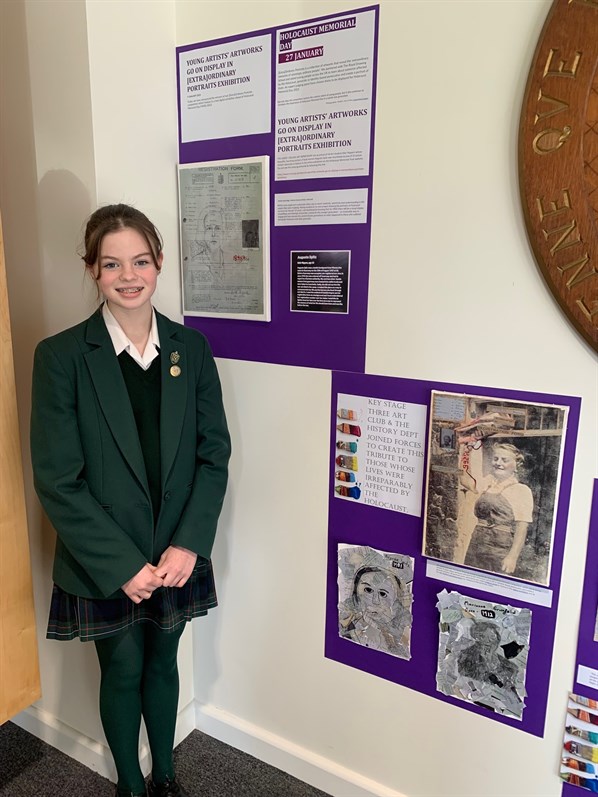 Mair's artwork has reached even more fame after featuring on The Jewish Chronicle, The European Jewish Congress and The Jerusalem Post website articles.
The Art and History departments are extremely proud of each student who researched for the pieces and how they creatively approached their work and a huge congratulations to Mair!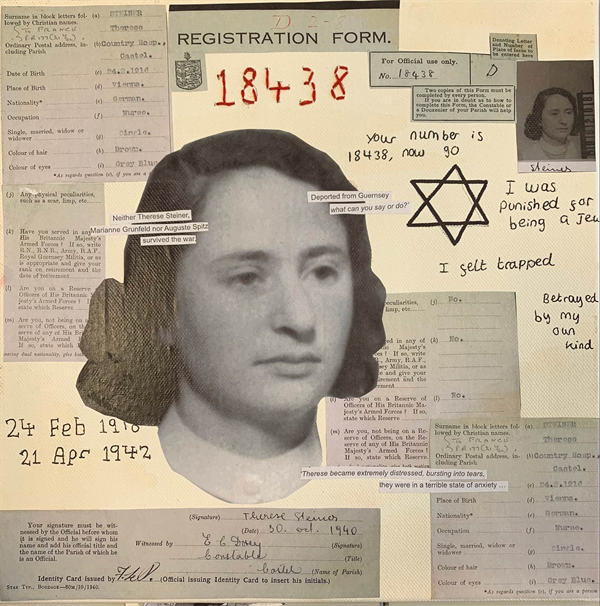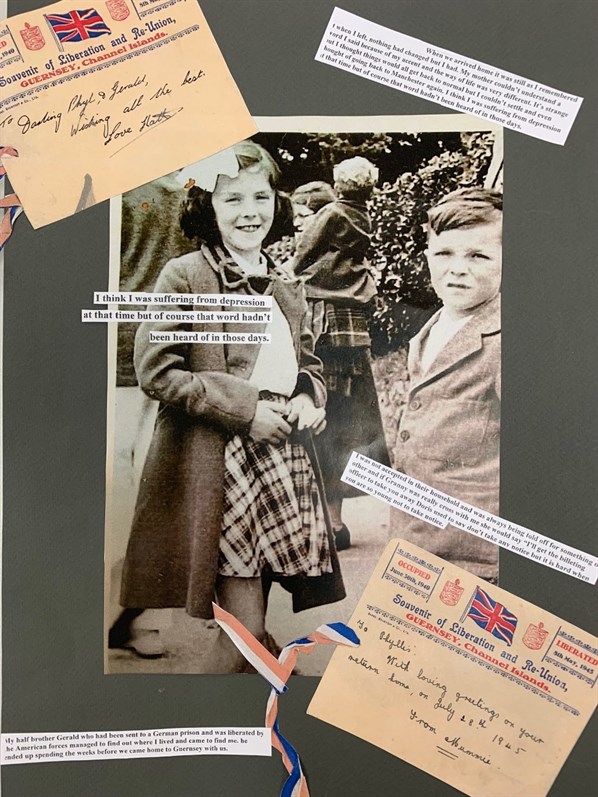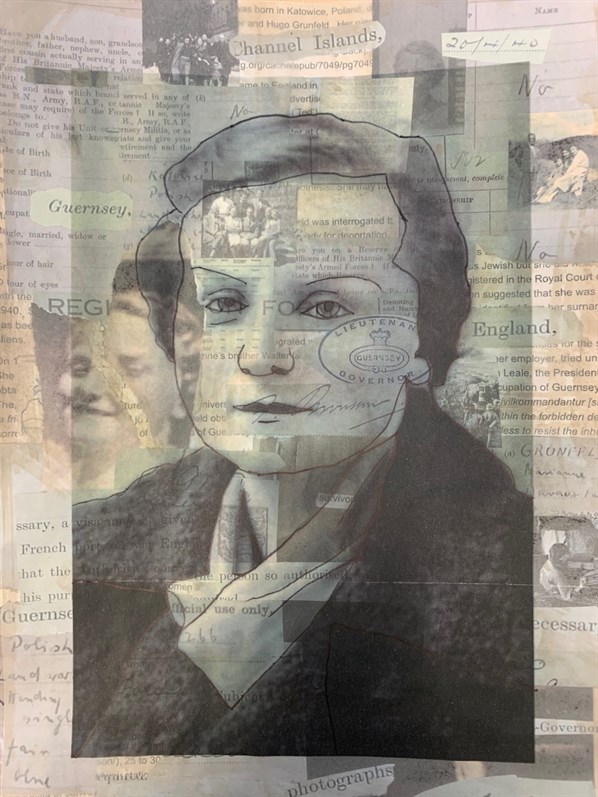 If you would like to view the digital exhibition and find out more about The Holocaust Memorial Day Trust, you can see it on display here https://www.hmd.org.uk/take-part-in-holocaust-memorial-day/young-people/take-part-in-holocaust-memorial-day-young-people-competition/  
Holocaust Memorial Day, held on 27th January, is commemorated annually in College.  
Back