Back
23.06.23
A Midsummers Eve English Celebration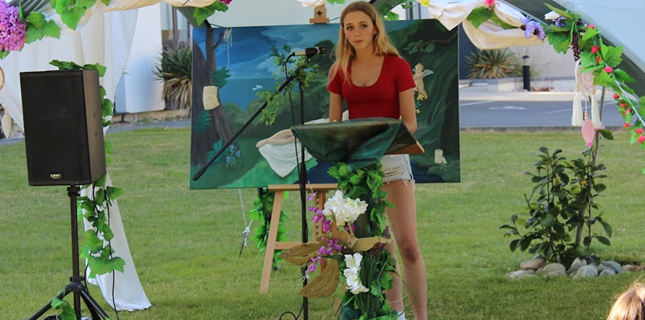 On Thursday, 22nd June, The Ladies' College English Department hosted the inaugural A Midsummer Eve English Celebration. Held on The Ladies' College Lawn, The Department welcomed students, parentsand staff to listen to a variety of creative work, ranging from powerful speeches, enriched with skillfully employed rhetoric, to poignant ballads, as well as an exploration and insight into the complexities of the creative writing process itself.
To start, Amia challenged the audience with a shocking, harrowing and passionate account of female genital mutilation; her use of silence at the beginning of the talk was incredibly emotive and moving, drawing the audience in so that they were captivated by her every word. Unfortunately, Sophie was unable to perform her passionate dialogue entitled "Feminism". However, in her previous delivery, as a finalist of The Monachan Memorial Trophy for public speaking, Sophie sharply opposed negative preconceptions surrounding feminism, speaking out strongly in the face of bias and discrimination, ultimately celebrating the power of the female voice in an uplifting monologue.
The Lower Five students were next, with Heidi and Mathilde giving a fascinating account of the creative process, referencing authors and texts which have inspired their own work, as well as offering an insight into the subtle and nuanced details which must be considered when carefully crafting a piece of creative text.
Lower Four students Imogen, Louisa and Lauren delivered diverse and brilliantly original short stories, rangingfrom an artistic exploration of our local landscape fighting against the powerful tides of change, to the multifaceted façade of nature and its, at times, contradictory masks, to the simple celebration of the fragility of a dahlia's bloom.
The evening then moved to an emulation of poetic form, with Catherine, Phoebe and Amelia delivering lyrical insights into very real human emotions, drawing on historical, contemporary and natural stimuli.
Finally, Amelie concluded the event with a powerful piece of oratory, reflecting on the continuingrelevance of Literature in our complex modern world. By exploring Atwood's 'The Handmaid's Tale', although published in 1985, Amelie argued that the issues surrounding gender, femininity and the notion of choice, have particular relevance given the current context of political reform such as the overturning of Roe versus Wade.
Ultimately, integral to the charm of the evening, was a celebration of the diverse, varied and beautiful eloquence of the originality of student voices. From the quiet, yet insistent narrator, to the stimulating and overtly compelling passionate diatribe, all ideas were heard in their refreshing multitudinous majesty.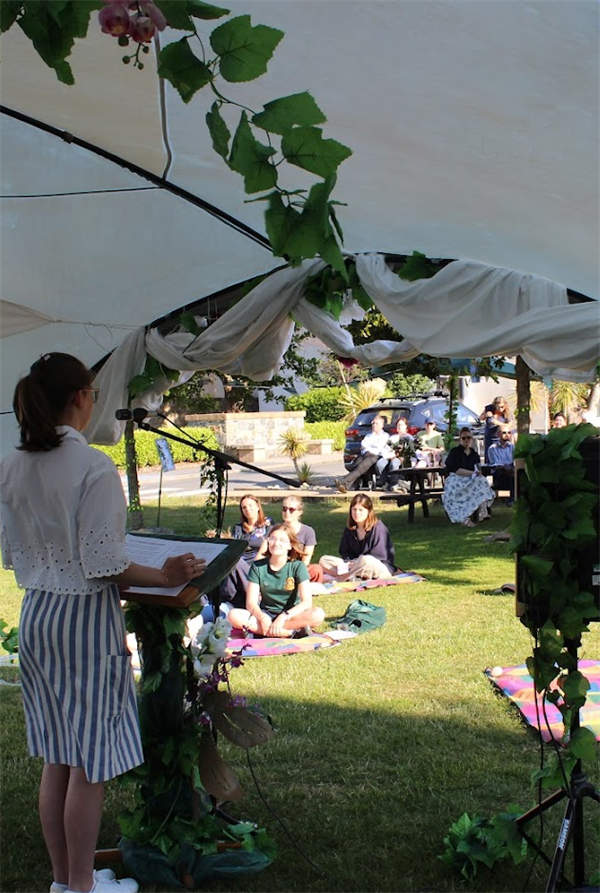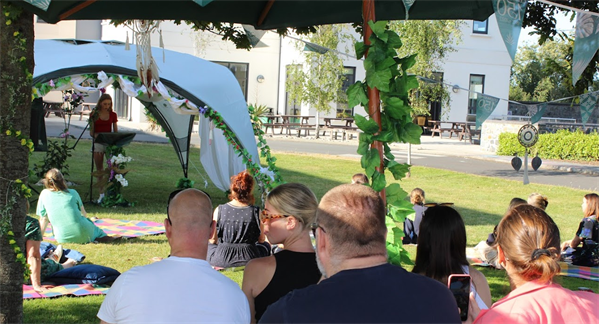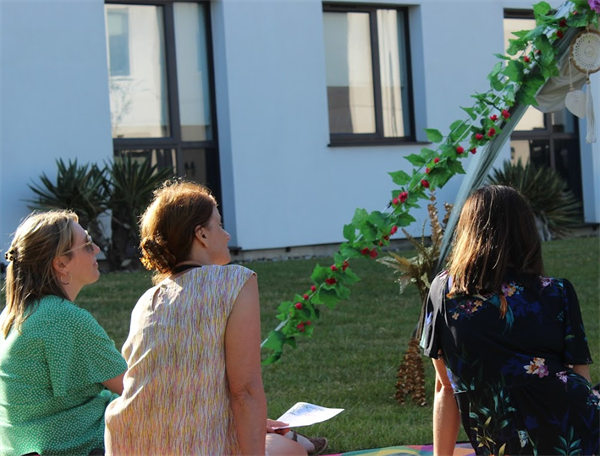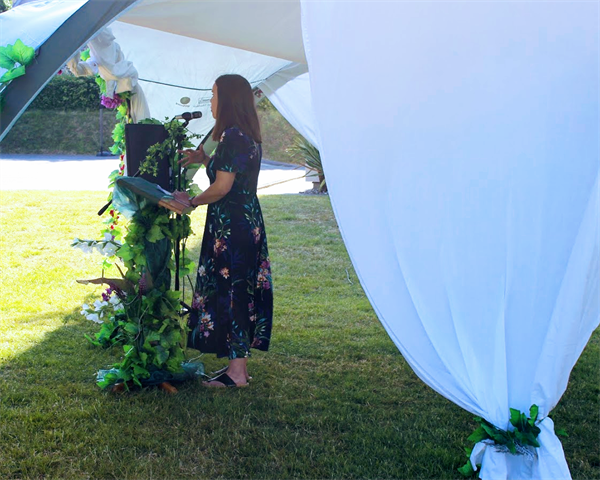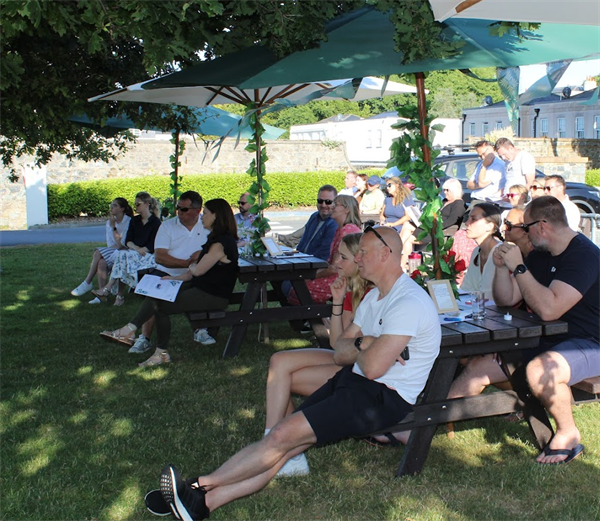 Back