Back
17.08.23
A-level Results 2023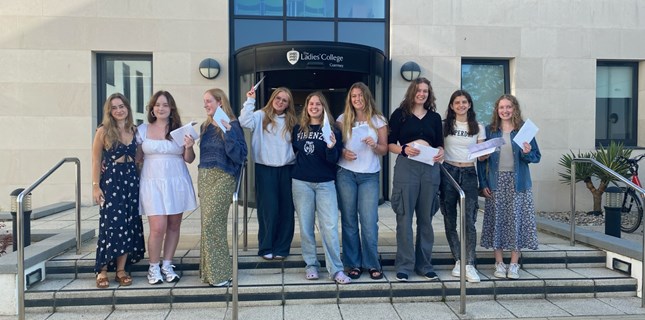 The Ladies' College is delighted with another year of strong results with over a third of the pupils achieving A*/A grades and two-thirds of the results being A*-B, both higher than the 2019 examination results.
87% of students were also accepted at their chosen universities and will head off to study courses from Dentistry, Medicine, Law and Architecture through to Motor Sport Management, Illustration and Musical Theatre.
With exam boards warning results would be brought back in line with the 2019 distribution, the results the students achieved this year were particularly impressive.
Principal at The Ladies' College, Daniele Harford-Fox, commented on this year's results:
'I'm incredibly proud of the students today. Each grade tells of an individual story of hard work. Each grade was hard won by the student and championed by our amazing team of teachers.'

'I think sometimes, it is important to note that a student is not a grade. It feels odd that in this rapidly changing world, we are telling our students that there is an increasingly rigid and narrow route to success. The competition for Russell Group Universities has intensified and the exam boards have decided to again reduce the grades of our students this year, putting immense pressure on a cohort whose GCSE learning has been so disrupted by Covid.'

'The truth is that in this fast-changing world shaped by AI and globalisation, there are actually multiple routes to success. That success is driven as much by proactivity, flexibility and willingness to throw yourself into the fray as it is by your A-level grades.'
'The students at the Ladies' College are some of the best I have ever met in terms of this. They know their own voices, they are leaders and thinkers and they learn not through regurgitation but through independent thought and curiosity.'
Daniele added: 'There were some wonderful stories, from the students who achieved a string of A*s to the wider variety of subjects they are going to study. There are students pursuing courses in everything from Marine Biology to Architecture and Neuroscience, demonstrating how diverse and wonderful our student body is.'
'I'm so proud of them for what they have achieved today, but I'm even more proud of what they have achieved over the course of their time with us and I'm excited to see how their voice will contribute to the world.'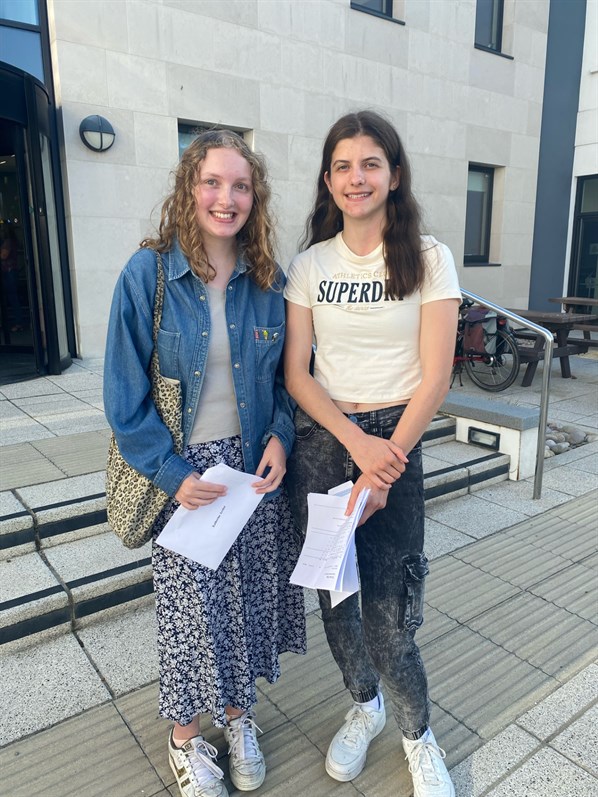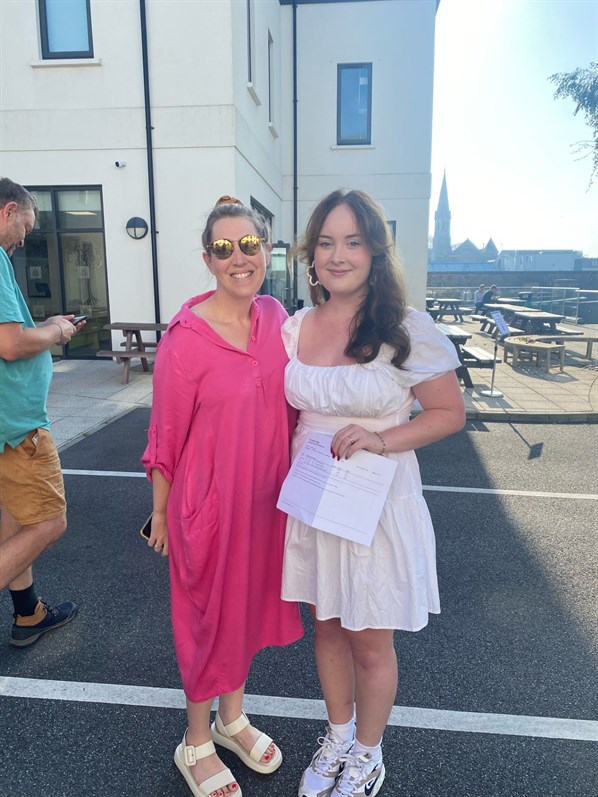 Back