Back
15.02.22
Students part of the new Lieutenant Governor parade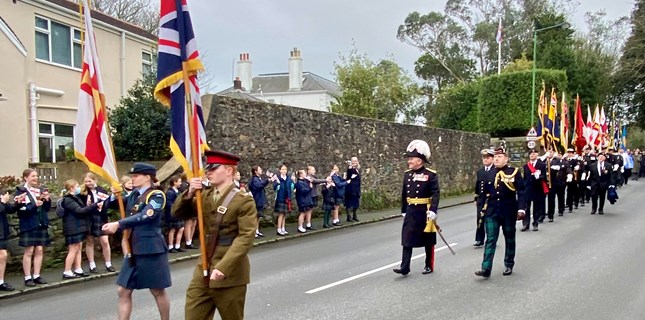 Students from both the Junior and Senior school were delighted to be asked to line the streets of St Peter Port this morning to welcome Lieutenant General Richard Cripwell CB, CBE to his installation service as the new Lieutenant Governor and Commander-in-Chief of the Bailiwick this morning.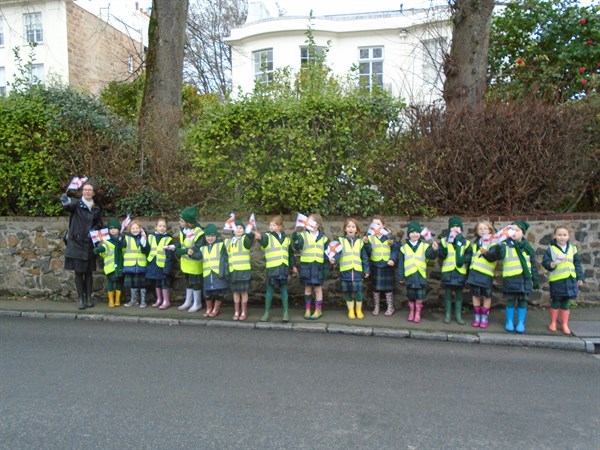 Upper Sixth student Cadet Sergeant Ellie Dufty, bore the Guernsey and Union Standards, along with other CCF cadets and Lt Cdr Slann, who was the Parade Commander from Elizabeth College, ushering the new Lieutenant Governor on his way to St James.
Other student representatives from The Ladies' College were Lauren Walsh (Lower Sixth) and Amelie Le Prevost (Upper Five) who are both The Lieutenant Governor cadets.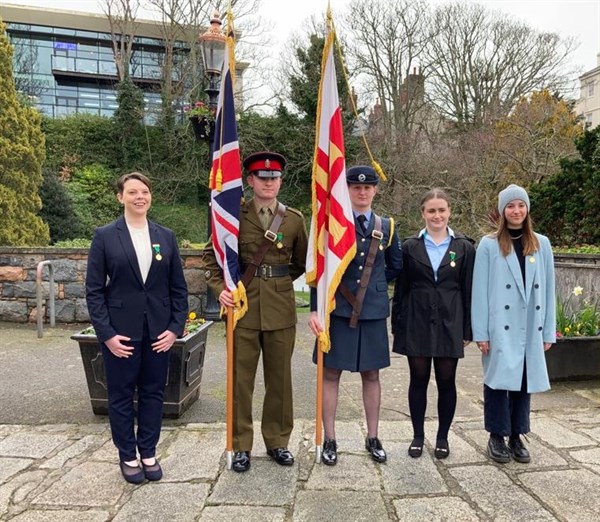 Back