Back
07.03.22
Sovereign Arts Success for A-level student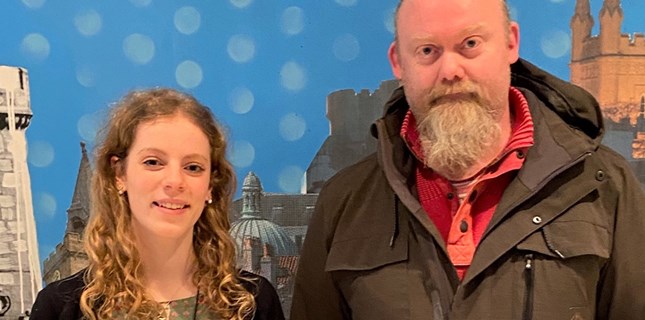 The Ladies' College Art Department are incredibly proud to announce that A-level Art student Anya Tee is one of four winners of 2021 Sovereign Art Foundation Guernsey's Student Scholarship Prize.
Usually, a lavish Awards Evening held at Christmas time to celebrate the winners but this had to be postponed due to Covid restrictions.
Instead, a small Awards Event was held at the end of February at 'Art for Guernsey' gallery in Mill Street, a fitting space to have Guernsey`s finest art students celebrating their talents.
Art for Guernsey awarded four students a Scholarship to The Royal Drawing School for a weeklong intensive drawing course, an amazing prize!
Anya will be going for a weeklong drawing course at London's prestigious Royal Drawing School in the summer. This Scholarship was earned through Anya`s artistic talents, ethos, drive, determination and outlook on life.
The Ladies' College Art Department wants to say a huge CONGRATULATIONS to Anya, and we also would like to shout out all our students whose amazing artistic talents have been recognised in this prestigious local competition.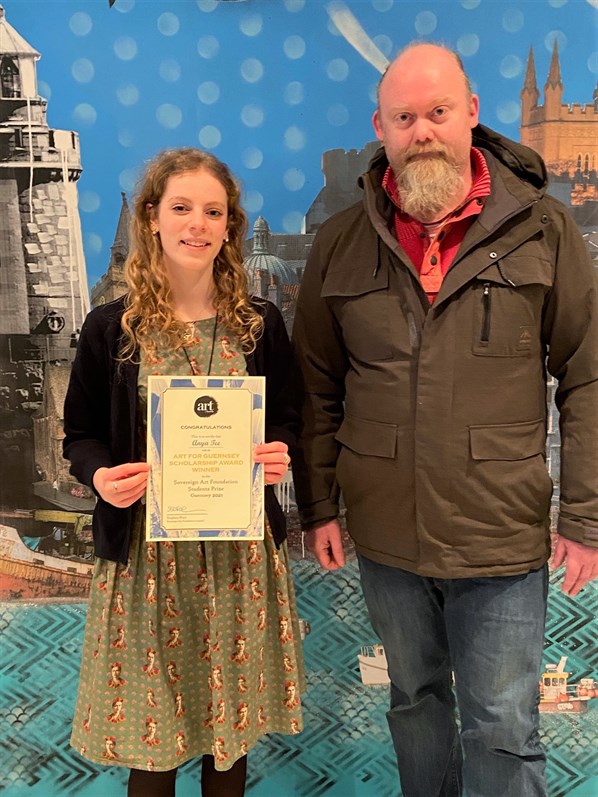 Back