Back
01.06.22
Platinum Jubilee Junior School picnic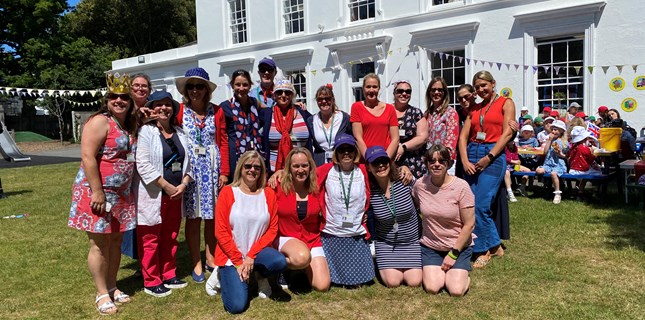 The Ladies' College Junior School, Melrose, was awash with red, white and blue today as girls and staff wore the colours of the Union Jack to school to celebrate the Queen's Platinum Jubilee. All classes had great fun finding out about the Queen's reign and creating Jubilee art such as crowns, flags and even tennis ball corgis! Every girl at Melrose has painted a Jubilee stone in red, white and blue to create a whole school jubilee rockery and act as a lasting memento of the day.
A Junior School assembly reflected on how life has changed throughout the Queen's reign, and this was followed by a Street Party style outdoor lunch for all pupils, with a jubilee cup cake for dessert.
The theme of reflection was made even more personal as Form III teacher, Mrs Morris, shared with pupils her memories of celebrating the Queen's Silver Jubilee as a pupil at Melrose in 1977 and dancing around a Maypole in a celebratory pageant. She also read a Jubilee poem that she wrote at Melrose for the Silver Jubilee and was published in ILEX, the school magazine.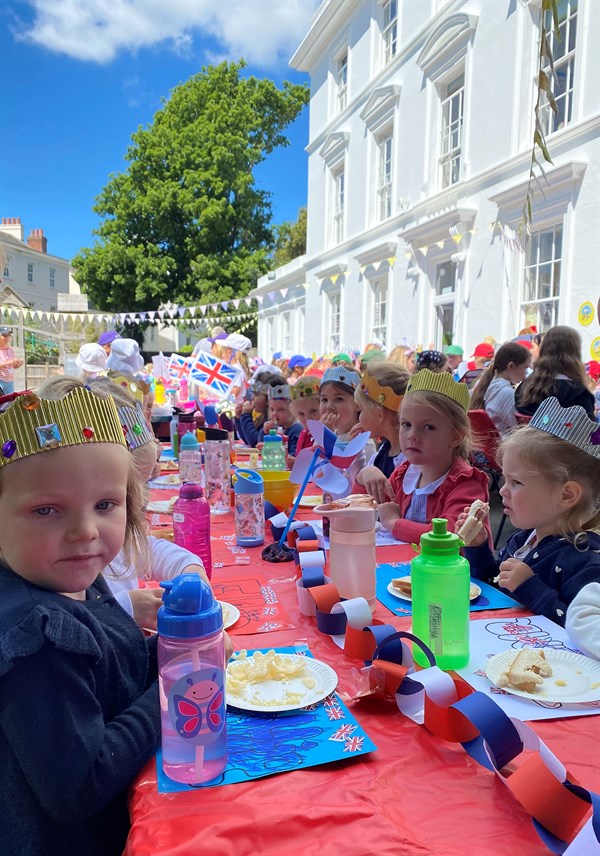 Form I pupils were asked what they would do if they could be Queen for the day and have power to do whatever they wanted, one response was to look after the planet and take care of endangered animals.
The Pre-Preparatory Department also joined in the fun. Ruby, said that the Queen is important because she is very special and every day she helps with looking after the world. Jessica, said we are having a party because she has been there a long, long time and we are wearing red, white and blue for her special day.
Elaine Ozanne, Headteacher, said that it had been a wonderful day with an exciting buzz around the school. The Jubilee had provided a fantastic opportunity for all in the school community to come together and celebrate and reflect on a truly remarkable reign.
Back