Back
20.10.22
Melrose 150th beach art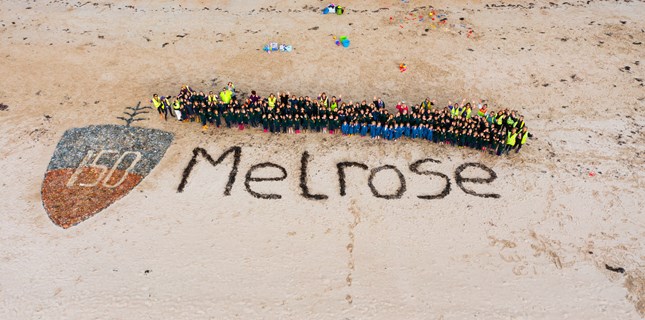 This year The Ladies' College celebrates its 150th anniversary and to mark this amazing event Melrose girls aged from 2 ½ to 11 headed to Port Soif to create a gigantic piece of beach art.
This was the first time the whole school has all gone en masse for an outing. Preparations for this event included staff braving the elements over the weekend to check out the beach for suitable materials and to test out the very ambitious design. Each class was assigned an area to focus on: grey or pink stones, white pebbles, shells or seaweed. It was a wonderful example of group collaboration and the girls putting their Melrose Mindsets into action.
Witnessing the girls work together across year groups, supporting each other to collect the stones, using buckets and bags to help build the creation, was a joy for the staff. The sun shone for us and the girls embraced the experience and the challenge.
Recruiting help from local company, The Drone Ranger, was required to fully do justice to the end result: an enormous tribute to a special anniversary, a special school, and a special group of girls.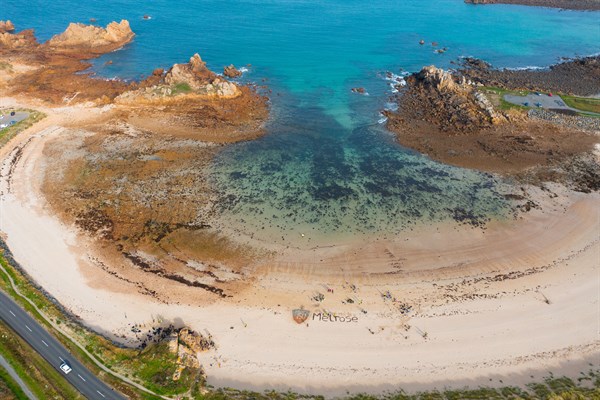 This adventure to the beach was the highlight of a series of activities Melrose have enjoyed this week, including investigating what life was like 150 years ago for girls at school, each student receiving a special pin badge, writing letters for a time capsule, and preparing for our coffee morning welcoming ex-staff and pupils.
Back