Back
03.02.22
History Department receives Gold Quality Mark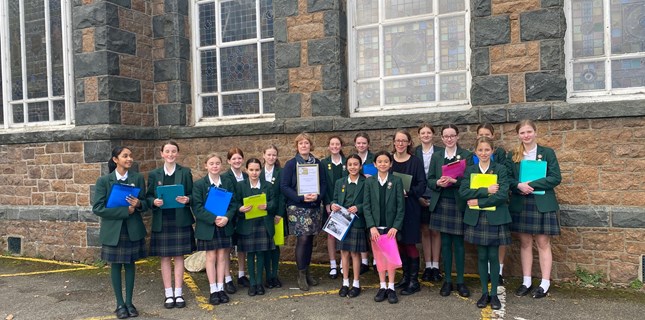 For the second time, The Ladies' College has been awarded the prestigious Gold Quality Mark for its History Department. Mrs Caroline Montague, Joint Head of History said:
"A rich and nuanced understanding of History, at a local level, UK-wide and globally, helps young people to understand the world in which they live and to locate themselves within it. This award is a great endorsement of the provision in History at The Ladies' College."
Mrs Bronwyn Henderson added, "History is a discipline of critical thinking and yet, at its heart, it is often the human stories of people living in the past that resonate most powerfully with our students. The Ladies' College aims to inspire our students to be curious and to love learning and our carefully planned curriculum is central to that."
Upper 4/Year 9 student Lottie commented that ,"I love History because the lessons are interesting and give us something to think about. For example, we've recently been discussing controversy about statues like the Clive memorial in Whitehall." Eva added, "Last week, we were exploring really moving stories about victims of the Nazi Holocaust. It's really important that we learn about these things that happened in the not-so-distant past."
The Ladies' College is the only school in the Channel Islands to hold this award.
Later this year, The Ladies' College will celebrate its sesquicentenary marking 150 years since its doors first opened. Remove (Year 7) students have been visiting the former College site on the Grange where the school was situated from around 1880 until the early 1960s.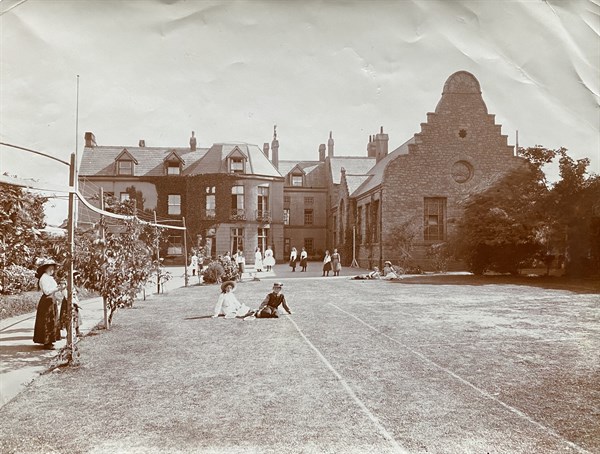 Remove students commented - Millie said, "It's great to see how our school has evolved over time!" Elisa added: "It's fascinating to find out about the History all around us and to see how much things have changed." Annabelle commented that it was especially interesting to see the building in which her granny been to school.
The Historical Association Quality Mark is an award that recognises the excellence of history education in a school. The Quality Mark provides a framework in which to develop outstanding provision, with a robust assessment procedure delivered by independent Historical Association appointed assessors. The Ladies' College first achieved this award in 2018 and the recent assessor was impressed by the way the College had responded to changes brought about by the pandemic and noted its maintenance of educational excellence.
Back