Back
15.02.21
TLC Virtual Challenge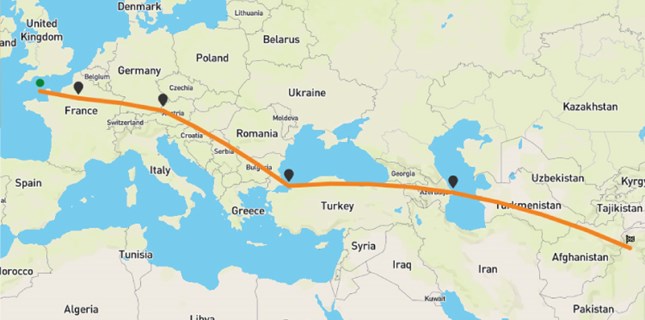 This is a teamwork challenge, involving the whole College. No prizes for the quickest time or furthest distance covered. EVERY LITTLE HELPS!  
How far can we run, cycle or walk during lockdown? 
Let's aim for Mingora, Pakistan, the hometown of Malala Yousafzai which is 8000km from The Ladies' College. 
On the way we must travel through; 
Paris, France 430 km 
Salzburg, Austria 1500 km 
Istanbul, Turkey 3300km 
Baku, Azerbaijan 5000km 
 
To break this down into manageable numbers, if all 404 students from Remove - Upper Sixth split this distance equally, everyone would have to cover 20km. Check whether you are entering miles or km. Either are fine and will be converted to km on the main page. Because we have no idea how long lockdown will last, the end date for this challenge is 31st March; the end of the Lent Term. If we reach Mingora before the 31st March, lets aim for Singapore, Australia and beyond!


To register follow the instructions below:


== INSTRUCTIONS TO JOIN ==  
2. Click the green "Sign In to Join Challenge" button 
3. Sign in to an existing Challenge Hound account, or sign up if you are new to Challenge Hound. You can sign up using your email address or Facebook 
4. Now that you are signed in, click the green "Join Challenge" button and confirm you are joining. 
5. That's it! You've joined the challenge. You'll receive an email confirmation with the challenge details. 
== HOW TO LOG ACTIVITIES == 
2. You can connect an App listed on the Apps page and activities will be automatically synced to Challenge Hound. Challenge Hound currently supports Under Armour (Map My Run, Map My Walk, Map My Hike, Map My Ride, etc) and Strava. https://www.challengehound.com/apps 

Back