Back
10.08.21
Summer 2021 A-level results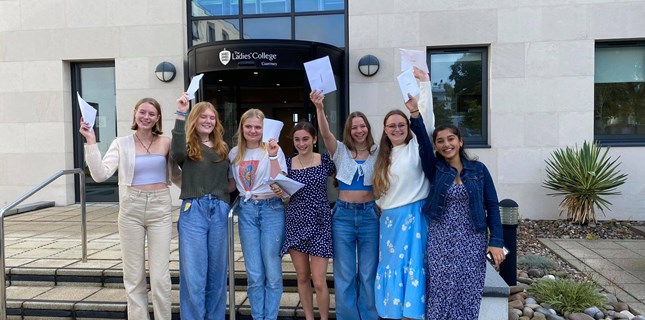 We are incredibly proud of our Upper Sixth students for all that they have achieved and for how well they have adapted and adjusted to Covid-related changes as they approached the end of their education at The Ladies' College. Their resilience, commitment, energy and determination have shone through, and they have continued to be rounded and grounded, and with a good sense of fun too.
Producing Teacher Assessed Grades (TAGs) has been a learning curve for everyone. It is rare that the teacher of anything is also the assessor and special tribute is paid to colleagues whose workflow was multiplied several times over, to be able to reach valid evidenced grades for students who they know and care about.
Headline results are strong, yet it is the achievement of each individual to be able to achieve their best academically, as well as socially and emotionally and to be interesting, because they have a range of interests, that really makes each of their A-level results so impressive. Of the grades awarded, 68.6% were A*/A, 89.0% were A*/A/B, 95.8% were A* to C and there was a 100% pass rate, as in previous years. 30 out of 40 students achieved at least ABB and 20 scored straight A* and A grades. The results for the Extended Project Qualification (EPQ) were also excellent with 100% of students gaining grades A*-B.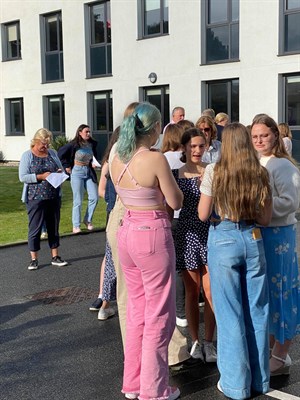 We hope that our students are pleased with their results, and it helps them to take the next step to work, study or to take time out to reflect on what is the right choice for them. Many are going to Russell group universities to study a wide range of courses, with caring degrees such as veterinary science, medicine and physiotherapy, as well as creative and performing arts, international relations, psychology and many other courses reflecting their range of interests and ambition. Six students will start courses at Durham University, which has proven to be the most popular destination this year and three of our students are staying on island and have secured work with training, which will open doors for them in the future. Five are planning a gap year and two students are travelling even further afield, one to study in Canada and one to study in Holland.
Our students follow in the footsteps of those who have gone before them are so much more than purely examination results. They are engaging and engaged and have a strong sense of responsibility for themselves and towards others. We are incredibly proud of our rounded, grounded Upper Sixth students who have proven themselves to be resilient, adaptable and fun. Very well done, Ladies and please accept our very best wishes for the future to follow your own dreams, knowing that you really have achieved your best at The Ladies' College and succeeded in spite of the challenges of a global pandemic!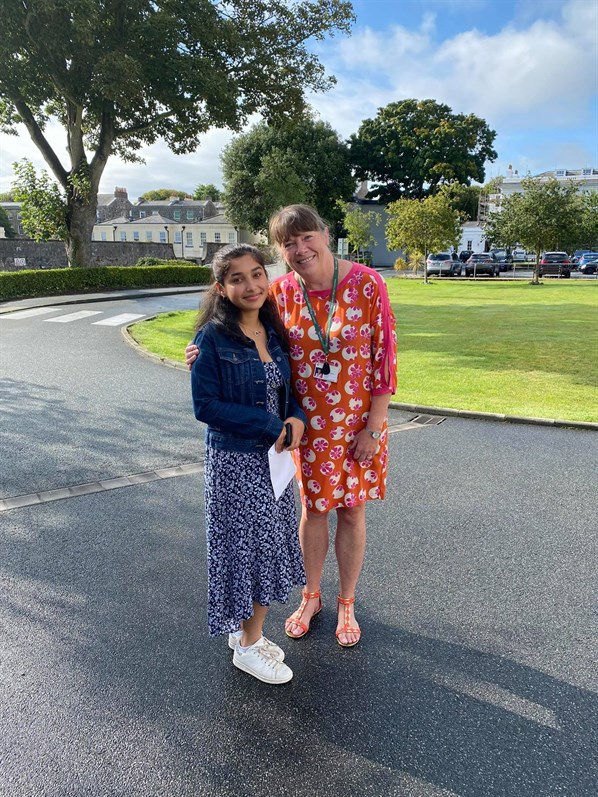 Back