Back
14.05.21
Next Drama production announced - 'Fame ' the Musical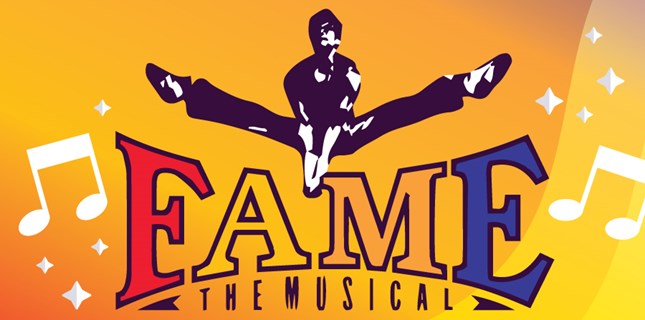 The Ladies' College are proud to announce their next whole school production: 'Fame' the musical, which will be performed in January 2022 at the Princess Royal Centre for Performing Arts!
Set in 1980's New York the play follows the lives of the students of a performing arts school, who want nothing more than to prove that, with hard work, they can make it in one of the most challenging of profession. Broadway here they come!
As usual, we are looking for a large cast from a range of years to truly make this a whole school production. There are opportunities for every kind of performer: dancer, singer, actor, musicians, as well as backstage creatives.
In honour of the college' partnership with Elizabeth College, we are also opening auditions up to those students, as we have for the past several years.

Before auditioning, please read the following important dates and ensure that you will be able to attend as necessary:

IMPORTANT DATES FOR 'FAME'

Please make sure you can attend the following dates before coming to auditions:

Sunday 23rd January 2022: 10.00 - 17.00 (Tech rehearsal)
Monday 24th January 2022: 17.00 - 21.00 (Dress rehearsal)
Tuesday 25th January 2022: 13.00 (Matinee performance/Off timetable)
Tuesday 25th January 2022 – Thursday 27th January 2022 – Evening performance 19.00

Rehearsals will start 12th September and will be every Sunday until the performance. These will run from 10.30 until 14.30.

You may not be needed for the whole rehearsal every week, but you must attend when called.

Some rehearsals will take place during one lunchtime during the week.

​Auditions
Wednesday 19th May: 16.15 - 17.15
Thursday 20th May: 12.15 - 13.00
Friday 21st May: 12.15 - 13.00
Wednesday 26th May: 16.15 - 17.15
All auditions are in The Ladies' College Drama studio and you only need to come to one. Wednesday 26th is given as priority to our students in Upper Five and above, as well as the Elizabeth College students.

You will be asked to prepare short piece of song (you can choose to sing in a group if you would like to be considered for the ensemble only, but will need to sing solo in order to be considered for a main role). You may also be asked to read a part from the script. All auditions materials are on The Ladies' College SharePoint: Drama: Fame Audition Info.

This is a truly wonderful opportunity for students from The Ladies' College and Elizabeth College to take part in a production, which will be performed in a professional theatre space.

There was a great buzz around college when 'Fame' was announced and it's safe to say that Mr Cheshire, Mrs Le Tissier and I share in your excitement!

I look forward to seeing many of you at the auditions next week - break a leg!

Mrs King, Head of Drama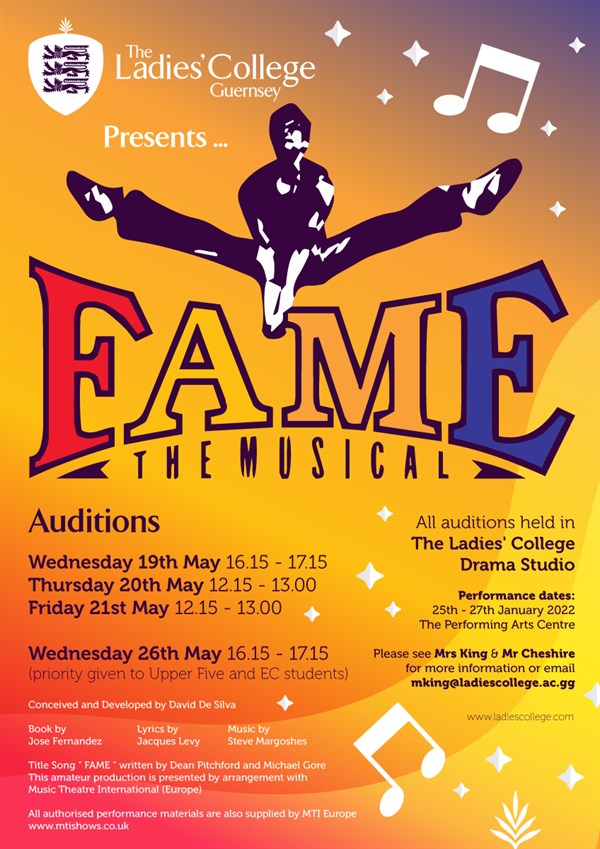 Back