Back
13.10.21
Back to School Q&A with Dr Mitchell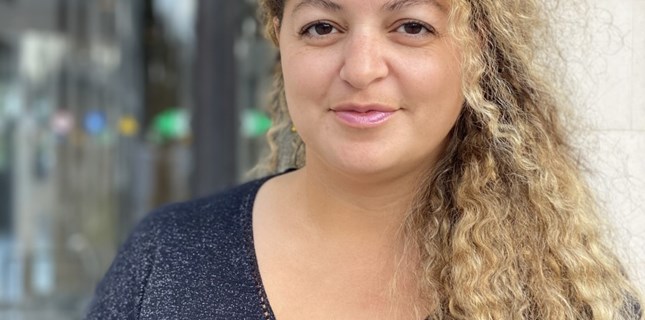 1. How does The Ladies' College approach to pastoral care differ from all other schools?
The benefit of a girls-only learning environment is that you can specialise in "all-things-girls". We know how they learn, what works and what doesn't. Their friendship dynamics, their motivators and the importance of positivity and encouragement to build their confidence. We understand the challenges some girls may face as they develop, and this means our pastoral provision is bespoke. The skills gained from a century and a half of teaching girls not only allows us to proactively anticipate the challenges they face at different stages of their development, but it also means we are a team with a wealth of experience to draw from in times of crisis.
2. 'A new academic year, a new you' - how does the College support academic education and well-being alongside each other?
We don't see academic education and pastoral care separately, our teams work together. For the girls to be the best that they can be, we recognise that they must be healthy and happy, therefore, it's all about communication and support. Our academic departments are absolutely integral to ensuring we as the pastoral team support each girl as an individual and visa versa.
3. How can parents keep up to date with their daughter's College experience?
The parents are an integral component to supporting students. The positive and transparent relationship between parent(s), student and teachers is what makes our support so successful. We encourage parents to engage in College life and there are many opportunities to do so. Throughout the year, we have a number of parent workshops linked to all aspects of College life. From curriculum evening, parents' evening as well as well-being talks. Over the past few years, in addition to our annual academic events, we have invited parents to join us for an evening with Emma Gleadhill, who talked to parents about girl friendships, the Self Esteem Team as well as Mind Guernsey. Of course, we encourage parents to contact their daughter's tutor if they have a concern or query.
4. How does The Ladies' College demonstrate inclusivity?
There is something for everyone here. One way we demonstrate this is through our excellent co-curricular provision. We offer a broad range of clubs and experiences to all year groups, tastes and skill sets. It isn't all about being competitive. We also put a great deal of emphasis on having a go, trying your best and learning something new. We encourage the girls to take risks in a safe environment and recognise that sticking at something in order to improve is important. I also think the single sex environment takes away gender stereotyping and expectations. There are no "boys' subjects" and "girls' subjects". Girls are free to follow their interests with less pressure they might feel in a co-educational environment. This includes the number of students choosing maths and science for A-level as well as engaging wholeheartedly in sports well into their teenage years.
5. Why should parents choose The Ladies' College?
Why not? We provide an excellent education for girls. Our students thrive in our warm, aspirational and supportive environment where experienced teachers and adults work hard to fulfil our aims of "Encourage, Create and Inspire". Our students leave College with outstanding academic qualifications and a broader toolkit of skills (including resilience, bravery, empathy and ambition) which allow them to reach for the stars.
Back