Back
05.02.20
Youth Sports Trust award Gold Quality mark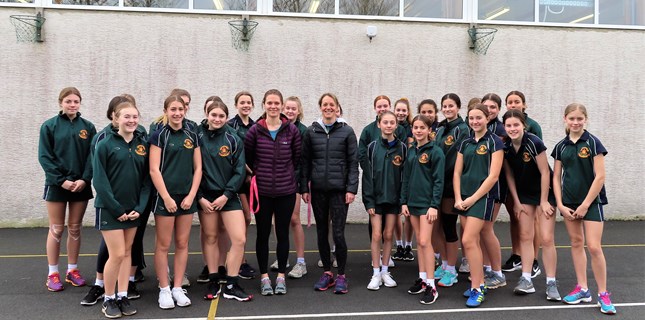 The Ladies' College PE Department were awarded the highest possible standard in the delivery of their provision, the Youth Sports Trust "Gold" Quality Mark.
They were required to demonstrate amongst other things a clear, ambitious and well-communicated shared vision of the aims of PE and beyond which reflects the current needs and interests of all students.
The Youth Sports Trust recently celebrated 25 years of building brighter futures for young people.   They work to ensure every young child enjoys the life changing benefits that come from play and sport.  In 2018, The Youth Sports Trust launched a new four-year strategy, focusing on six objectives. At the heart of these objectives is a goal to tackle the alarming decline in young people's wellbeing. 
The recently reviewed Quality Mark gave a rigorous and robust validation of the vision, leadership, management, curriculum, co-curriculum, school sport, physical activity and its place at the heart of the well-being of the students and within The Ladies' College environment. 
Some of the department's strengths are highlighted:
- Broad range and breadth of opportunities on offer in the curriculum and co-curricular activities and enrichment lessons.
- PE curriculum participation is at 100% - great engagement from the students that supports mental well-being
- Innovative approach by the PE department to introduce new activities and sports such as triathlon,        skateboarding, sea swimming and yoga.
- Working closely with the PE kit supplier to ensure modern and comfortable kit is introduced as it is developed.  This has a direct link to levels of participation.
- Creativity shown by the students – especially through gymnastics and dance in which the girls excel.
- Peer to peer support from the students (through different roles in different activities – leadership, choreographer etc.) showing The Ladies' College values of empathy, encourage and inspire. This is clearly demonstrated in House events such as gymnastics, swimming and athletics.
 Head of PE, Helen Le Maitre, was delighted to have the department's efforts recognised,
"Physical Education and holistic well-being is a hugely important part of everyday life at The Ladies' College.  In a world saturated by technology, digital accessories and a decline in the general well-being of young people, the students of The Ladies' College are first and foremost, physically literate and health aware.  Equipped with these vital 21st Century skills, they can productively embrace future challenges. I am proud of the girls and my fellow PE colleagues, for achieving this prestigious award."  
Back