Back
16.03.20
Spring Music Concert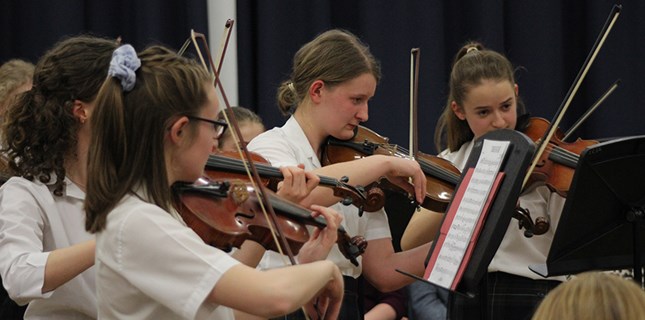 The Senior School music department presented their annual Spring Concert on Tuesday 10th March. This is the highlight of the music calendar demonstrating the vast array of musical skills our students have to offer.
The evening started with students Daisy, Sophie and Ingrid conducting and leading junior wind band, junior strings and the brass group. Solos from Jemima in Lower Four, Matilda in Remove and Genevieve in Lower Five were performed along with the junior motet, junior choir, Lower Five GCSE class, saxophone group and viola quartet performing 'Libertango'.
Mr Henderson conducted the senior wind band in performances of 'Uptown Funk' and 'We Will Rock You' which included audience participation before a well earned refreshment.
After the interval a slide show of musical activities from the past year was accompanied by an original composition by Rachel in Upper Five. This year's Battle of the School Bands group 'Affinity' performed two of their pieces from the event held in February and set the tone for the remainder of the concert.
Emmelie and Rachel in Upper Five performed 'Cartwheels' followed by solos from Florence, Imogen and Louise in Upper Six. The student led Combined College Cantorum performed 'View me Lord', Senior strings performed their recent Eisteddfod entries 'Puttin' on the Ritz' and 'Circle of Life' and the senior choir also performed. Evie in Lower Six provided us with an excellent performance of  Frank's 'Cello Sonata in A Major', 3rd movement. The senior motet performed 'Now is the Month of Maying' and Hushaby Mountain' before saying goodbye to upper 6 musicians and presenting them with their traditional egg up. A final performance of 'Count the Stars' ended the evening's performance.
Well done to you all, we are incredibly proud!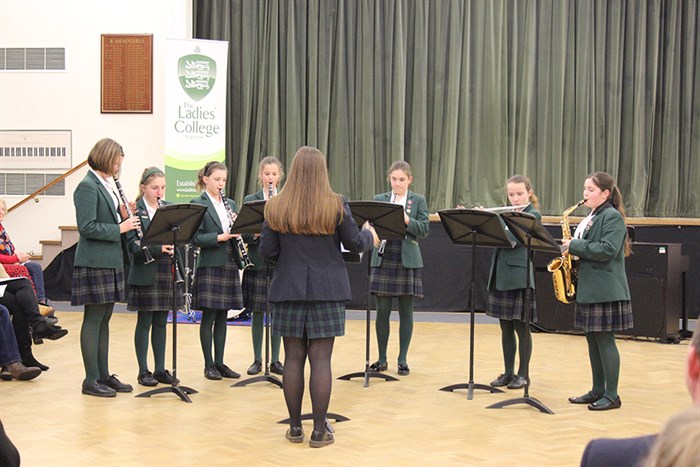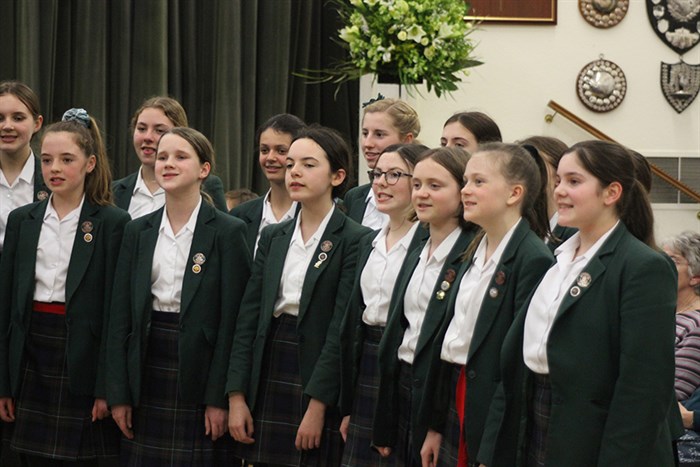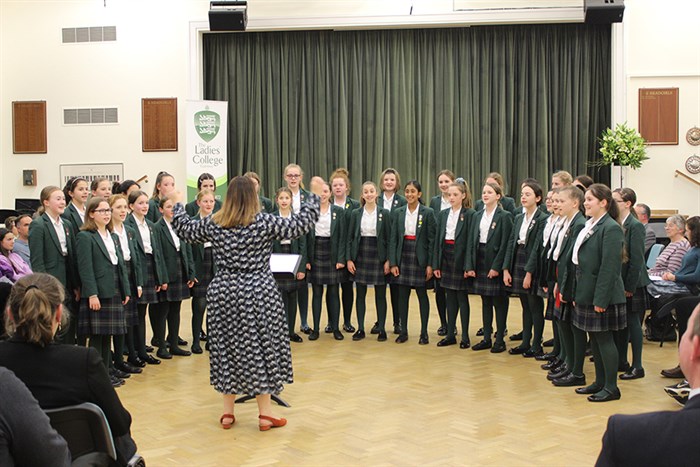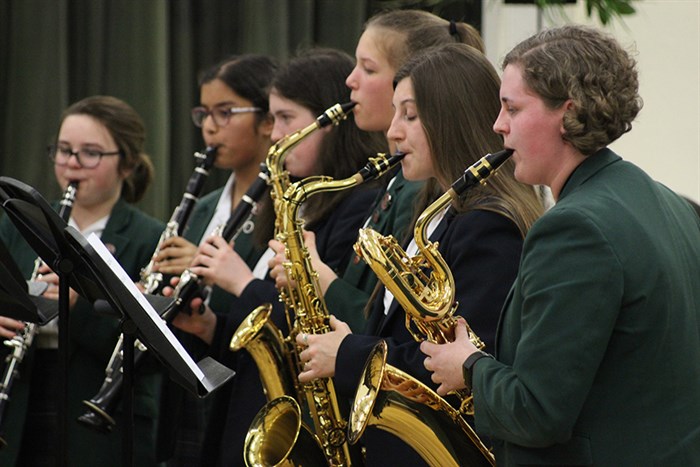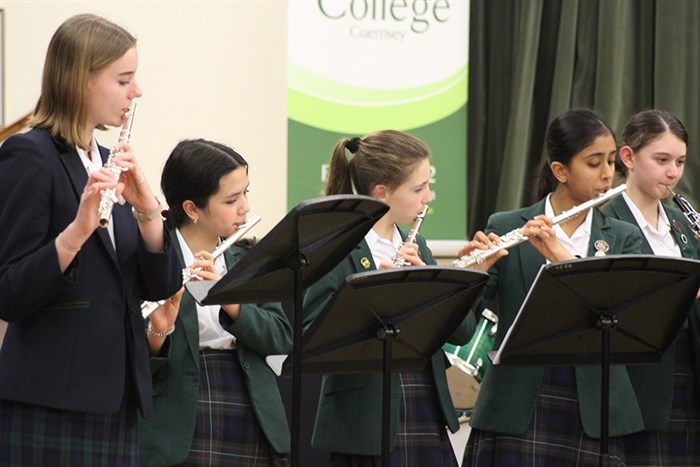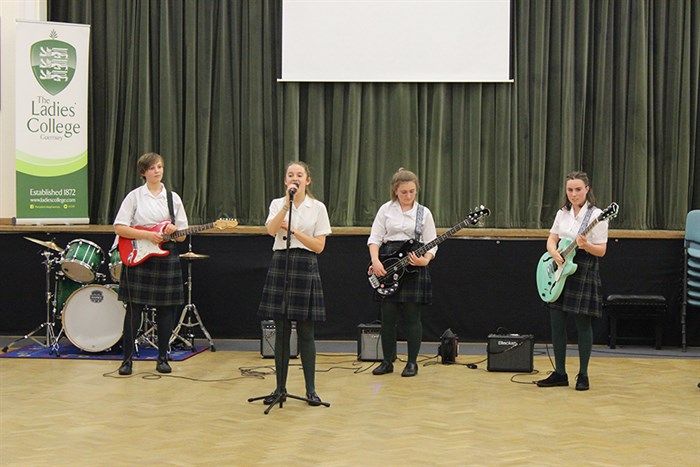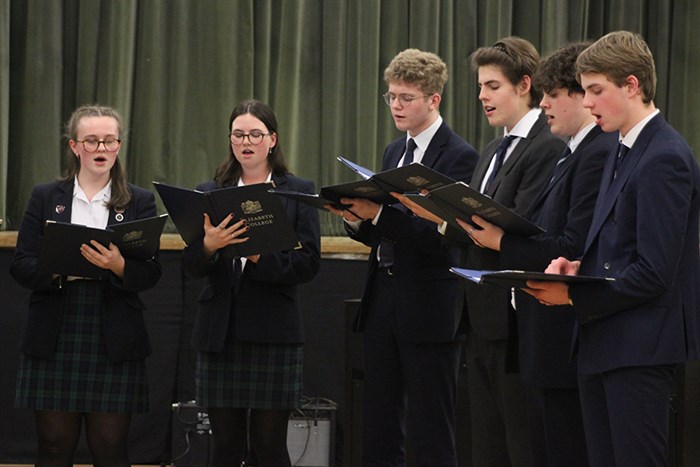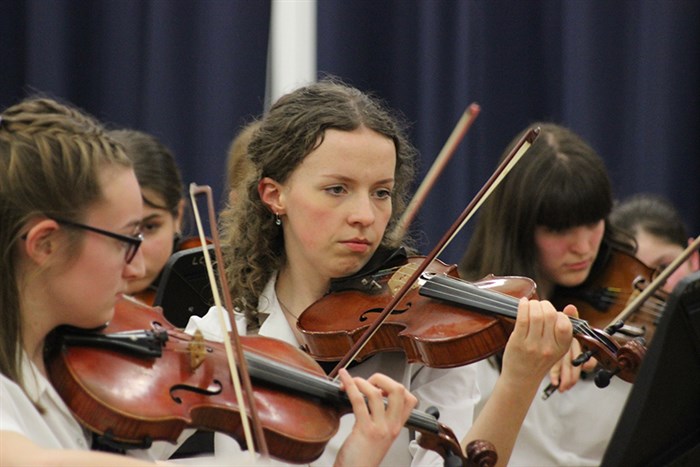 Back