Back
05.02.20
Melrose Pre-Preparatory department fundraise for Australia
NEWS PRE-SCHOOL , PRE-PREPARATORY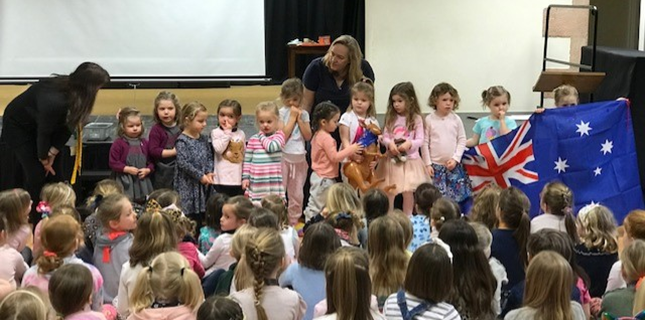 The Melrose Pre-Preparatory Department took part in some fundraising acitivities last week. They have been very busy exploring all about Australia in aid of helping the Koalas and Kangaroos who have been hurt in the bush-fires. Pre-Preparatory girls have been very worried and wanted to send money for bandages and cream to help all of them.
They cooked Australian food each day, made Australian craft and aboriginal art, learnt Australian songs and dances, taken part in an Australian yoga story, whilst also learning about where Australia is and how they can help. One of the parents even popped in for a visit to share his experiences growing up in Australia. 
Pre-Preparatory managed to raise an incredible  £206.81 during the week of adventures, which added to the junior school's overall total amount raised, of £706.57. What a fantastic effort.
Back