Back
20.05.19
Upper Sixth celebrate their last day at College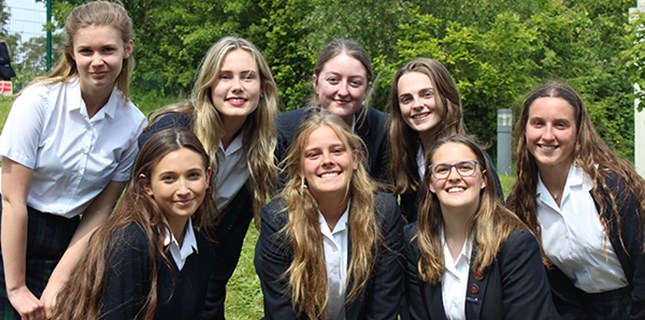 Friday 17th May marked an important day in the College calendar as we said goodbye to our Upper Sixth students, who have been a remarkable year group and provided so many lasting and special memories for themselves and for College.
The day started with a breakfast together in The Core with a visit from The Ladies' College Guild who welcomed them all to the alumnae association. They watched some emotional flashback videos of their many years at The Ladies' College that included assemblies, science experiments and a final farewell montage created by one of the leavers, Florence. They reminisced about their first days at College and how each and every one has grown into a remarkable young adult ready for their next step into the world. Following the emotional flashback hour, staff wished the students farewell with a moving poem from Principal, Mrs Clancy, the traditional leaving cake and a bevy of photographs. A boisterous game of  'King Ball' in the gym completed the morning.
"The girls conducted themselves with energy and fun and we were immensely proud of them. The banners of goodbye and the new parking space in the Leaf Centre were just a couple of the token farewell treats for all. The grande finale had the girls dressed as fire officers where they joined the whole college on the front lawn. Every member of staff I have spoken to commented on the fun atmosphere which filled the College and most importantly all the students seemed to have fun." 
Miss E Clements, Head of Sixth Form
We wish each and every one of our Upper Sixth success in their A-Level exams and for their future. We hope they will stay in touch!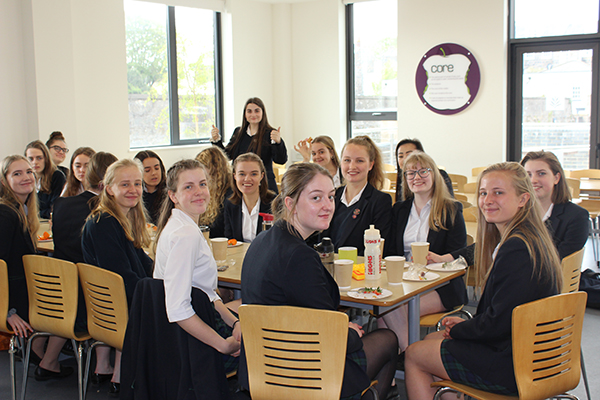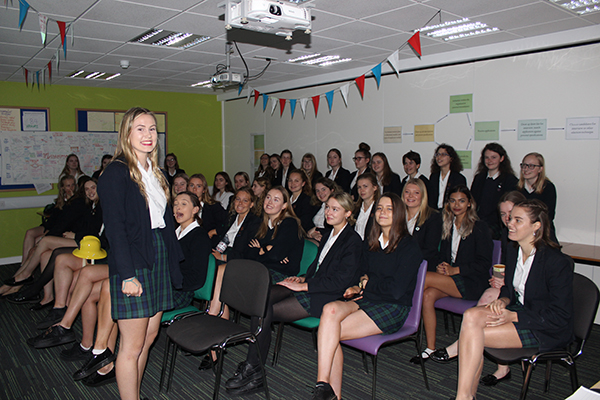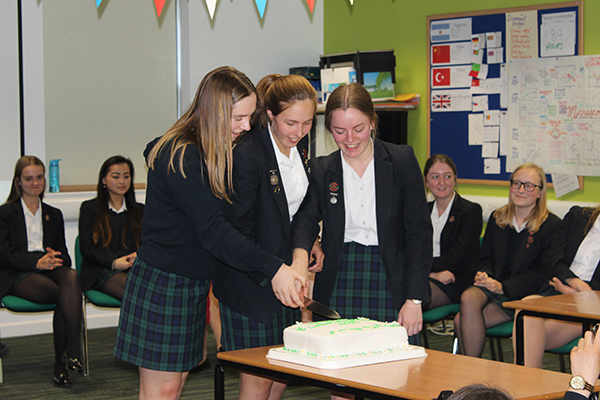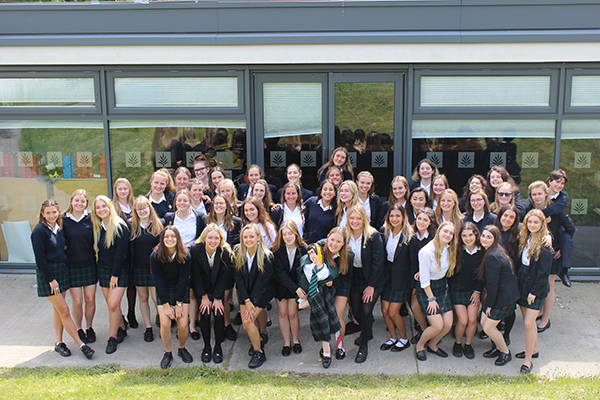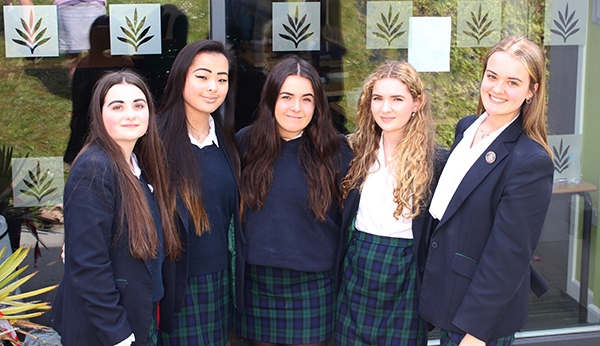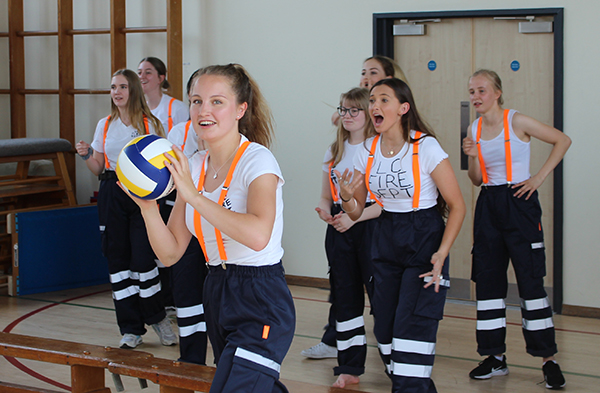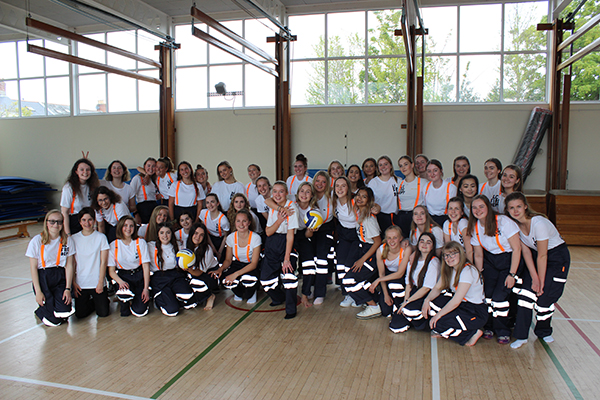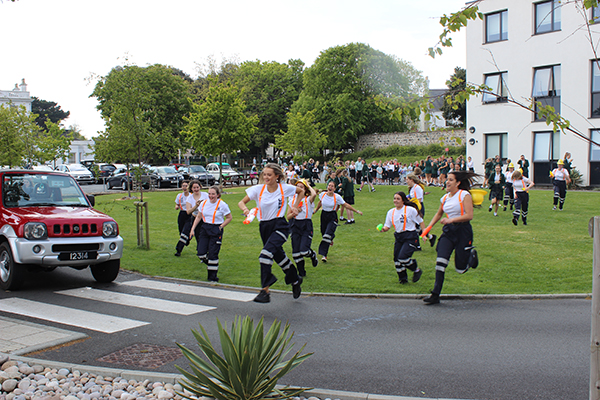 Back