Back
03.07.19
College students going to Island Games in Gibraltar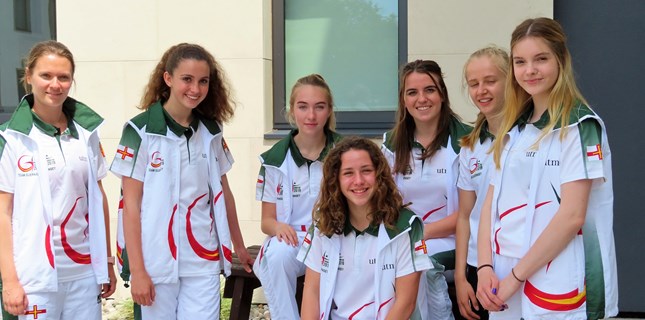 We have several girls from College representing Guernsey at this year's Island Games which takes place in Gibraltar 6 - 12th July.
Competing in Athletics are Abi (200m, long jump, 4 x 100, 4 x 400), Jasmine(100m, 4 x 100) - not in photograph, Amelia (200m, 4 x 100, 4 x 400) and Sofia (triple jump).
Three students will be competing in the  swimming: Sisters Orla (50, 100, 400 and 800 butterfly) and Ailish (200, 400, 800 and 1500 freestyle), with fellow student Oriana (400 IM, 200 butterfly, 100 breaststroke, 200 breaststroke).
Ellie Tanguy (not in photograph) is also going to the games representing Guernsey in sailing.
The girls will be accompanied by Elena Johnson who is a PE teacher at the College and will be representing the island in the badminton competition.  They will be with the other island teams representing Guernsey at the opening ceremony on Saturday.
We wish them the best of luck! 
Back