Back
08.10.19
SAFG STUDENT ART PRIZE GUERNSEY 2019.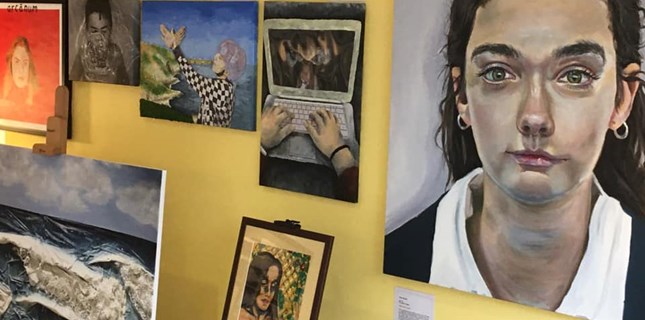 The Ladies' College Art Department want to give you a gentle reminder that four of our amazingly talented Art students have been selected for the Public Vote in this year's Sovereign Art Foundation Guernsey 2019 Student Prize.
This week, the Finalists are being exhibited at The OSA
Pop-Up Shop at the top of Smith Street.
Then they will be as follows: 
Beau Sejour Foyer: 12th – 22nd Oct
Guernsey Airport: 24th Oct – 5th Nov
PEH Hospital (Level 2): 7th Nov– 5th Dec
Inner Market: 7th – 17th Dec
Please go and see these incredible pieces of work on display, they are even more amazing than the photos!
Then, go to - artprize.gg - and place your vote.
THANK YOU and enjoy!
Back