Back
07.10.19
Harvest Festival celebrations at Melrose
NEWS MELROSE , PRE-PREPARATORY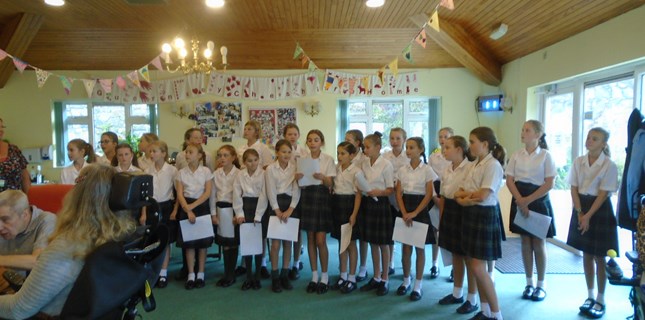 Last week the pupils of The Ladies' College, Melrose gathered together for their Harvest Assembly which Father Moore, from St Stephen's church, presided over. 
Form III and the Preparatory Department provided goods to make up lots of beautiful harvest baskets, which Form III then delivered to the Guernsey Cheshire Home. The girls in Form III enjoyed their visit to The Guernsey Cheshire Home, where they read their harvest poems, joined in with prayers prayers and sung with the residents.
Firm friendhsips were forged and they look forward to going back at Christmas. 
Back