Back
18.04.19
Duke of Edinburgh Trips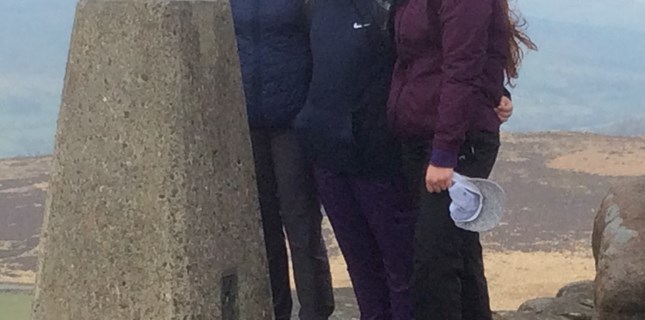 On Saturday 13th April, 12 students and Mrs Dufty left Guernsey to travel to Manchester and then on to Hathersage, The Peak District, to complete Silver and Gold Duke of Edinburgh's Award Practice expeditions.
Arrival at Manchester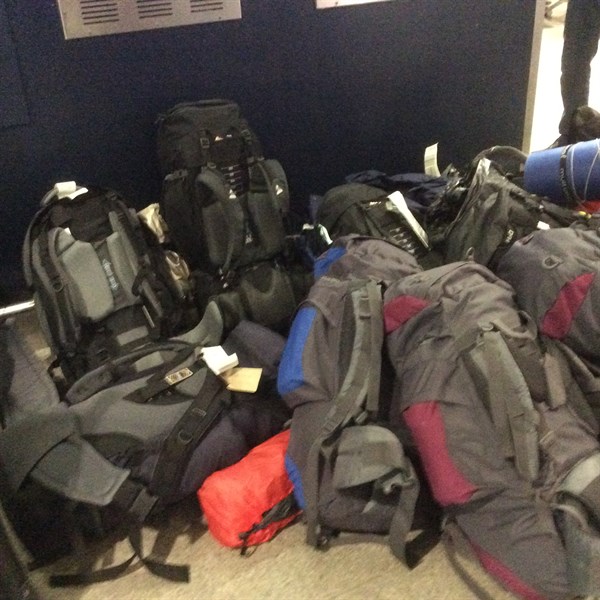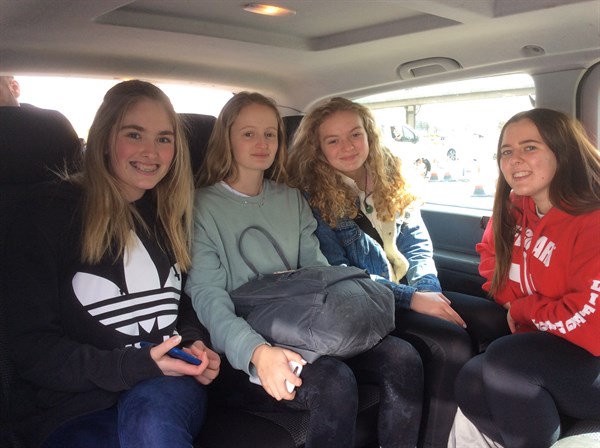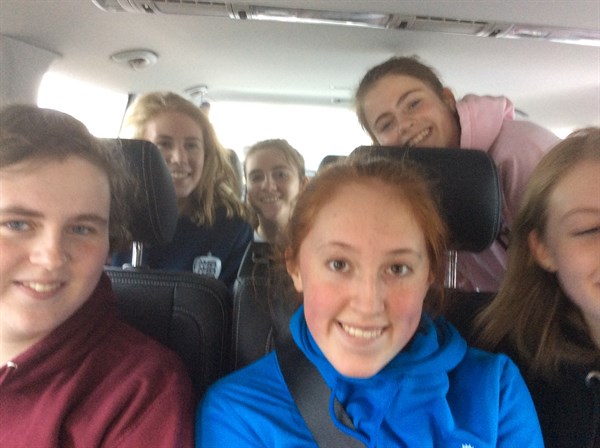 At Adventure Expeditions, Cath and Dave met the group and planning ensued, before heading out to camp....with temperatures at 0 degrees overnight....it was freezing and on the training walk on Sunday there was even a flurry of snow!
Route Planning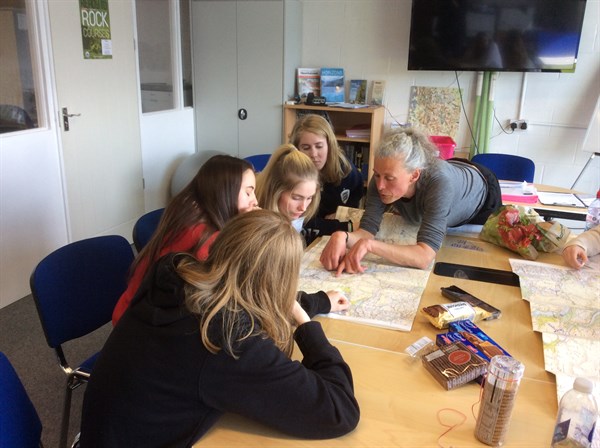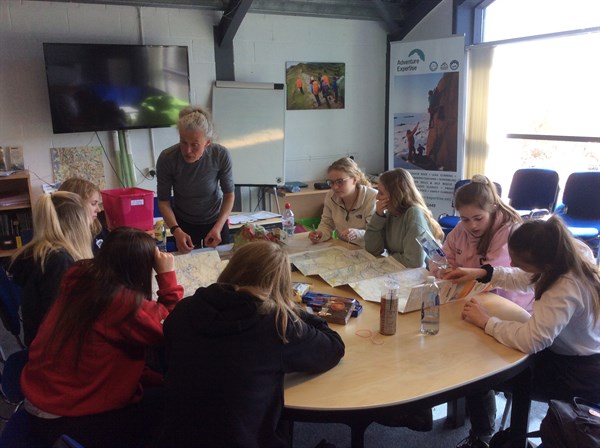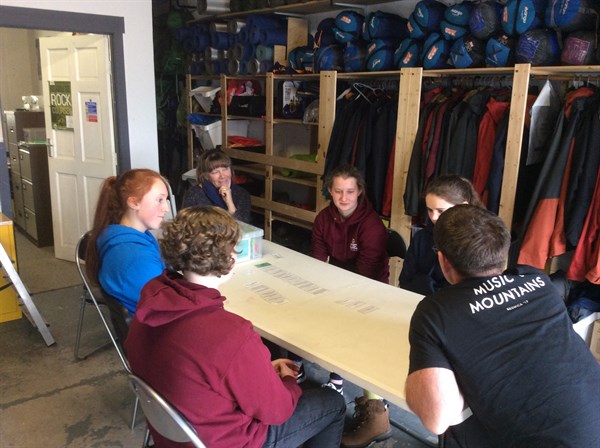 With further planning on Sunday and ensuring that gloves were bought, hot ready meals planned and routes secured, the level of apprehension for everyone was high, against the daunting days ahead.
Before it Got Too Cold!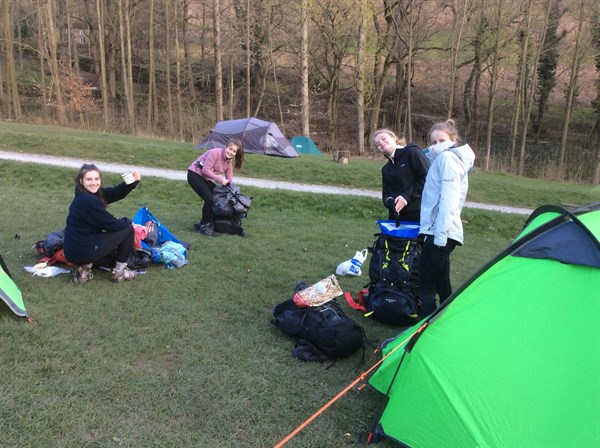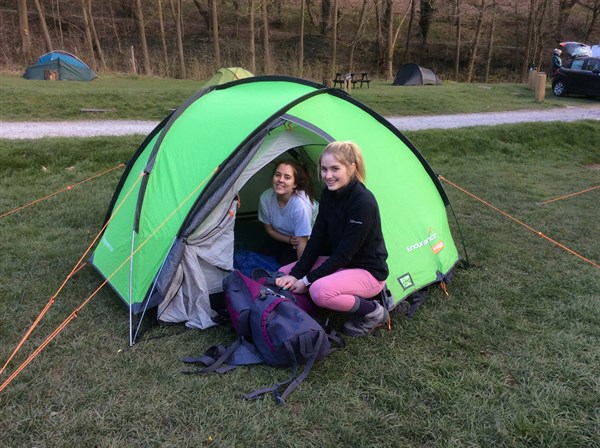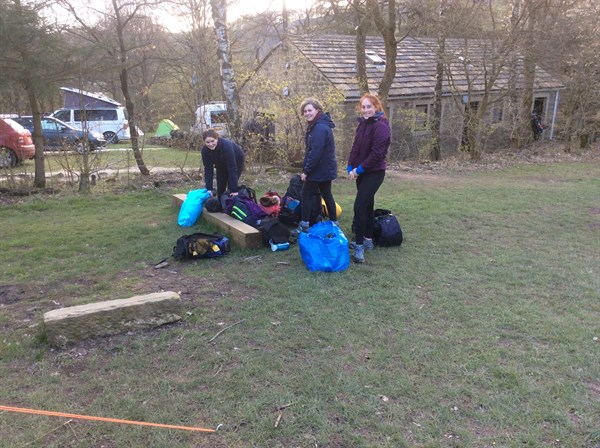 For anyone who has done the Duke of Edinburgh's Award, you will know that the commitment is huge and the expedition itself is a physical, emotional and mental challenge....you learn a lot about yourself and about others too. Add to the challenge blisters, twisted ankles, colds, coughs and sore throats, it is amazing that there were few occasions where the sense of humour was completely lost, or each student forgot that they had chosen to challenge themselves by joining this trip!
 Gold Camping...Last Night Under Canvas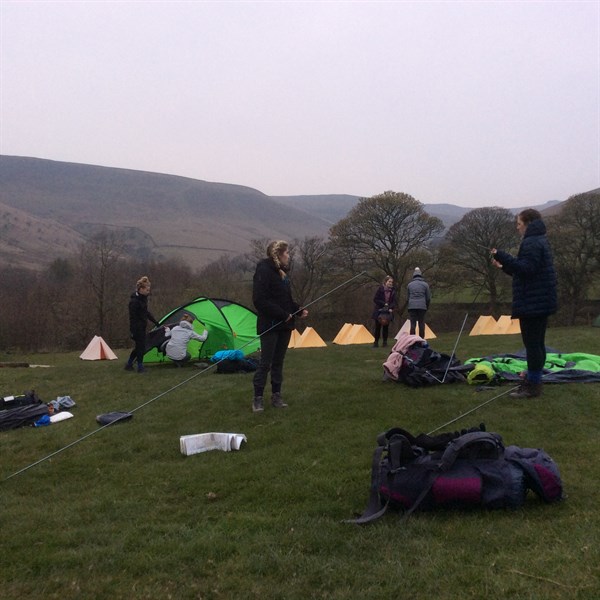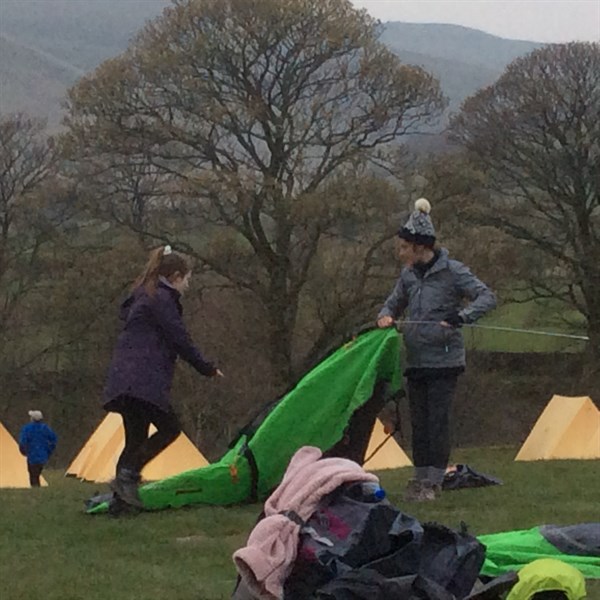 Expeditions all finished at the Youth Hostel in Hathersage, with the final walk along the River Derwent and the Stepping Stones.
Stanage Edge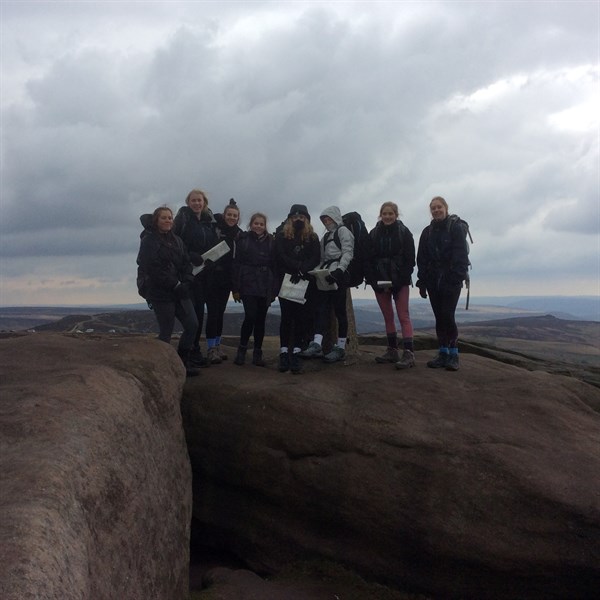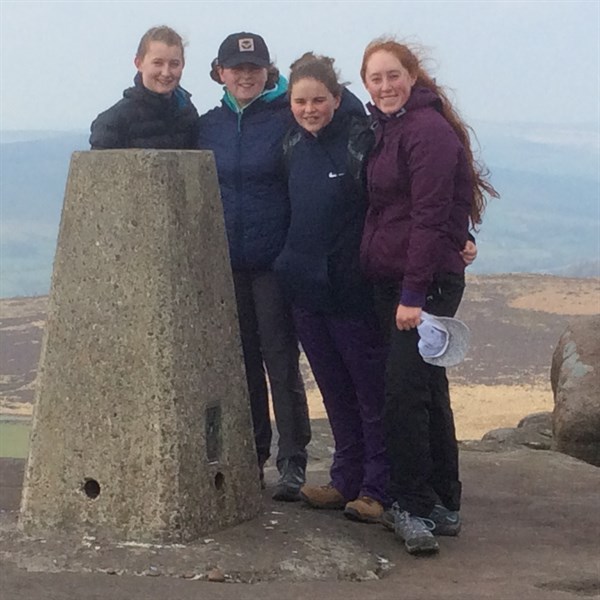 Happy and Relieved to Reach the Hostel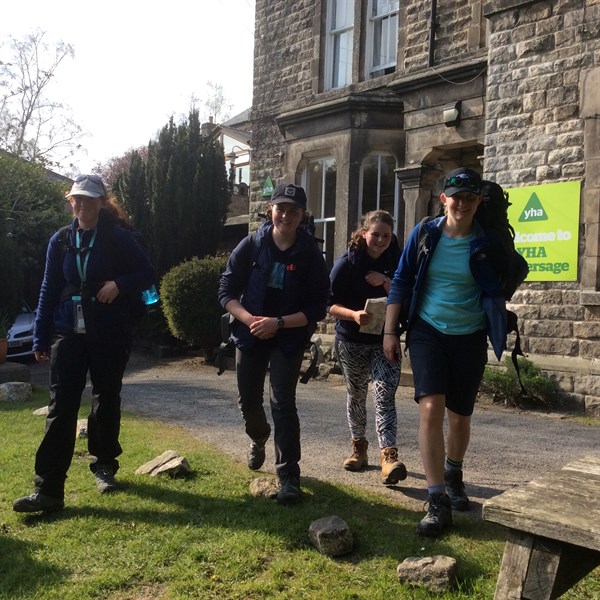 The twists and turns, climbs and descents were quickly forgotten when boots were off, showers taken, food consumed and a real bed being welcomed luxuries, before a debrief 18th April and flights home for sunshine, home comforts and the Easter weekend.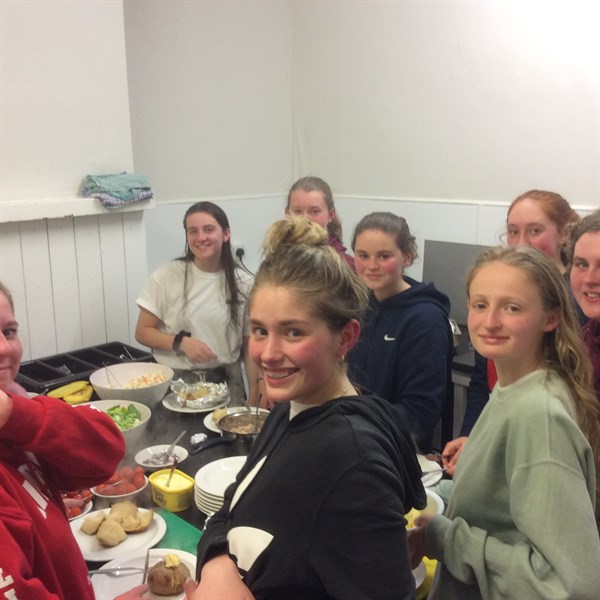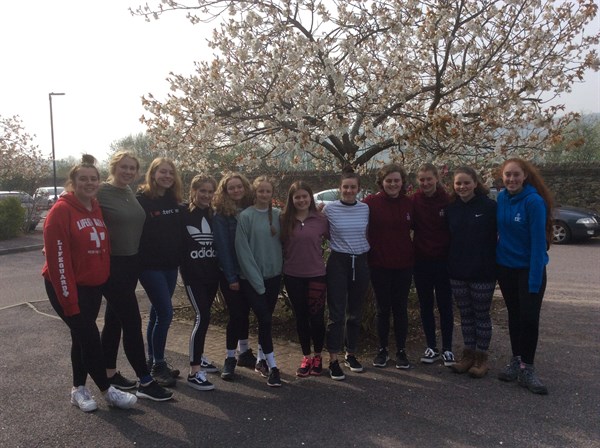 Dream Team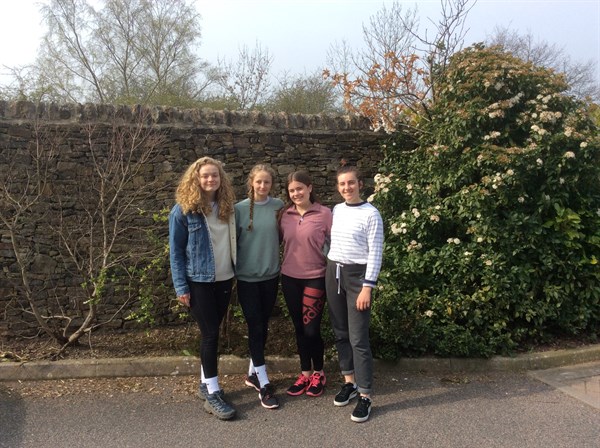 The Survivors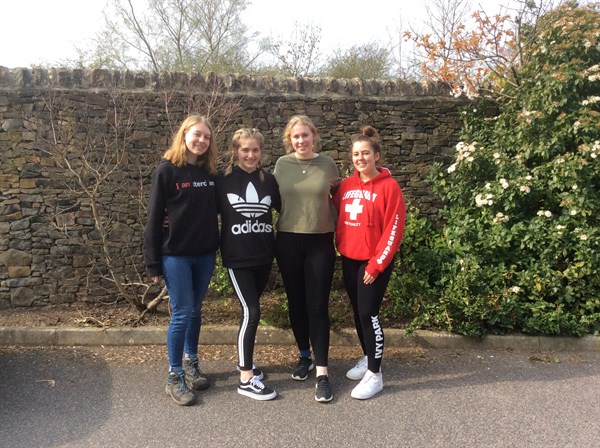 Zebra Legs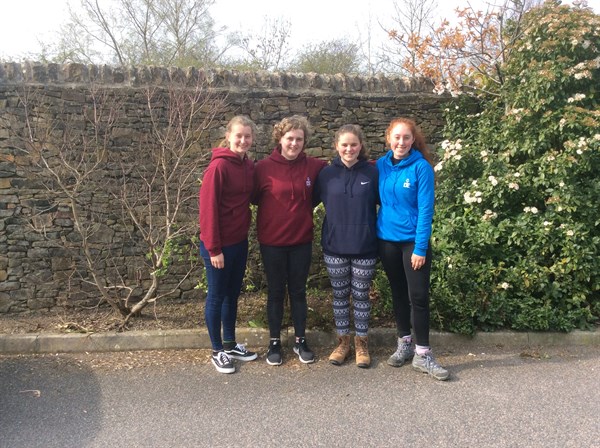 Fais Ce Que Dous Adrienne Que Pourra. Well done to everyone who completed their expedition training. Great girls, terrific trip, proud Principal:)
Back