Back
02.04.19
Donation from recent fundraising ball will help girls go to school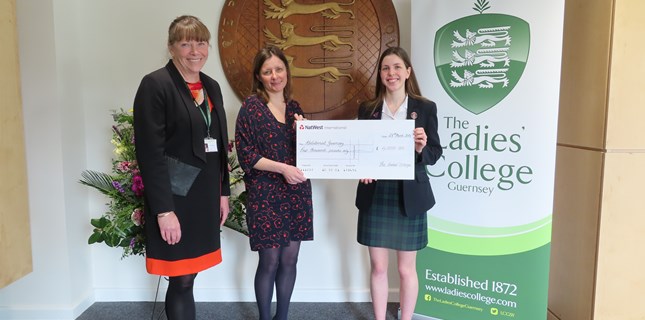 We were very proud to be able to present a cheque for £4000 to the charity Abolitionist Guernsey  which will go towards freeing a village in northern India and enable the young girls to go to school, instead of being forced into early marriage.
This charity was chosen by the College Charities Committee (run by the students and headed up by Sixth Form student Willow), to be the recipient of money raised at the recent fundraising ball - Out of this World, held at Beau Sejour in January.
Jenette Bales (an allumna of the College) runs the charity with her husband working together with Peggy Callahan, who is in India working with the villagers and ensuring the money gets to the right place.  One particular girl called Aarti is now studying in school, receiving hot lunches and will not be married off - she is 12 years old. 
Jenette received the cheque on behalf of the charity and spoke to the Senior School assembly about her work.  We are proud to be able to help with this worthy cause.
Back