Back
12.12.19
Collas Crill Moot Final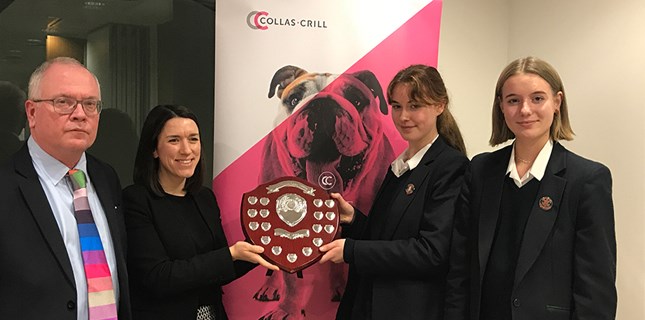 You may have heard of mooting and have heard the phrase "a moot point" but it is surprising how many people, even those who work in law, have no idea what a moot is. 
A moot is a competition where two pairs of "Advocates" argue a fictitious legal case against each other in front of a "Judge". Each team is given a mooting problem which sets out the facts of the case. The two teams must then prepare arguments proposing different views about the law and how it should be applied to the facts, usually using real-life cases to support their view.
After several weeks, with three preliminary rounds, The Ladies' College and Elizabeth College successfully made it to the final of the Collas Crill MOOT.
Lower Sixth students Maddy and Ella kept their cool presenting a strong case in their role and thinking on their feet, presenting some strong counter-arguments from the opposing side and to the judges.
"I thoroughly enjoyed completing this MOOT experience. I feel that it benefited me hugely as it boosted my confidence as well as improving my time management skills and public speaking. It was a great opportunity that I am grateful to both the school and Collas Crill for offering this introduction to a possible career path." Ella.
"Doing the Moot was really beneficial for me, as I have greatly improved my confidence in public speaking. It was a great opportunity and I'm so glad that I was introduced to the career path of law through it. I'm grateful to Collas Crill and the school for offering me the chance to participate." Maddy.
They did us proud and won the final. Many congratulations to Maddy and Ella on their fantastic achievement and well done to all of our students who took part in this terrific experience.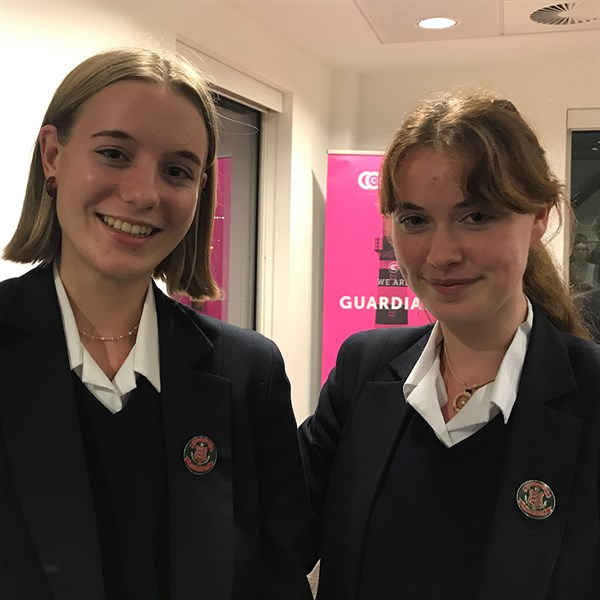 Back