Back
18.12.18
Little Shop of Horrors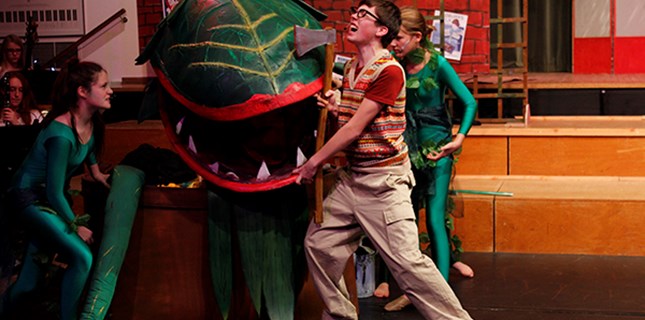 There are sinister goings-on at The Ladies' College this winter, with their whole school production of 'Little Shop of Horrors', book and lyrics by Howard Ashman and music by Alan Menken. 
The cast is around 40 strong and ranges from Year 7s to Upper 6. "It's a great opportunity for all ages to come together, have fun and create something special," says Head of Drama, Maggie King. "The moment that I mentioned we would be producing a musical this year, the enthusiasm from the students has been incredible."  The cast have rehearsing every Sunday since September, along with staff from both the music and drama departments.  Simone Ashplant (Year 11), one of the girls playing Audrey, alongside Anya Tee (Year 10), is no stranger to large-scale musicals and was part of 'Joseph and his Amazing Technicolour Dreamcoat' when it visited the island with a professional cast. Talking about 'Little Shop', Simone says the most challenging thing is the "amount of lines to learn", but she also says she has had "a lot of fun" too.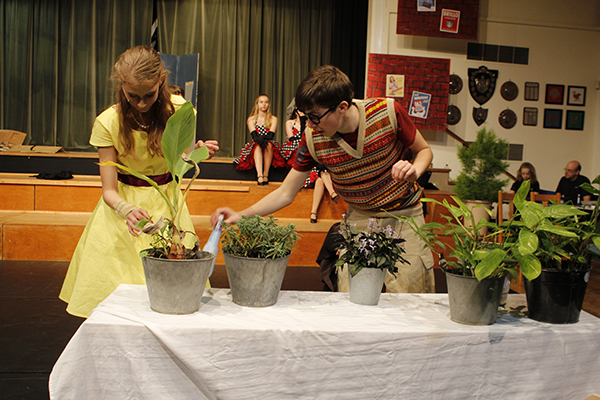 The play features some students from Elizabeth College, providing a great opportunity for the students from both schools, which have a Sixth Form in Partnership, to work collaboratively.  George Shuter, who attends Elizabeth College in Year 11, and plays Seymour, comments: "It's been fun putting the show together and everyone gets along really well."  The amount of smiles in the rehearsal is also testament to this.
But it's not just students involved…the show also features a giant man-eating plant, which has been made especially for the show and is operated by Eden Latter (Year 11) and Issy Davison (Year 10) on alternate nights.  There are also three leaves on 'Audrey II', making a cast of 4 students in total operating the human-hungry monster.  Issy says that she was first attracted to the part because of the songs and she felt the style suited her vocal range. "It's also physically challenging operating the plant, but great fun". 
'Little Shop of Horrors' was performed to packed audiences on all three nights on the 6th, 7th and 8th December.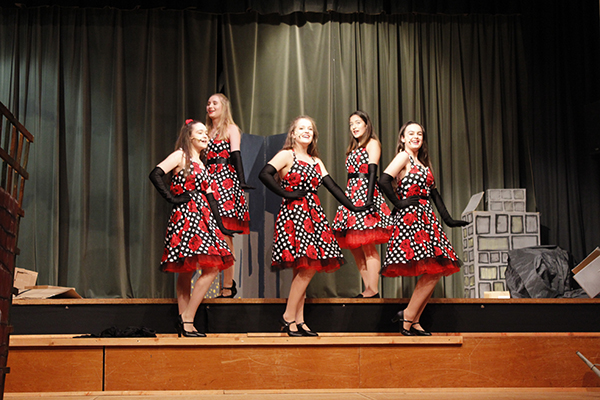 Back