Back
09.03.18
International Women's Day
#pressforprogress
Friday 9th March
The Ladies' College took the theme of International Women's Day to their lessons on Thursday 8th March in various activities around the College.
Removes have started a new topic in History investigating the position of women in the 17th century.  Legally, women were in a very weak position and usually unable to escape enforced or violent marriages.  Childbirth presented many dangers, especially sometimes the more "medical" intervention there was!  Art, poetry and prose of the time often show the expectations society had of females; for example, in William Shakespeare's The Tempest, Prospero instructs Miranda, 'Obey and be attentive'.  However, the students will learn that there is evidence that some women did not conform, some marriages were very equal and there was perhaps more diversity in the jobs some women were doing than it might appear at first.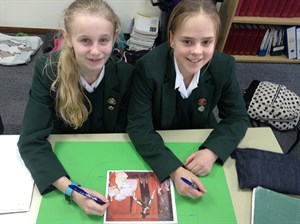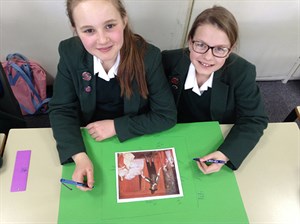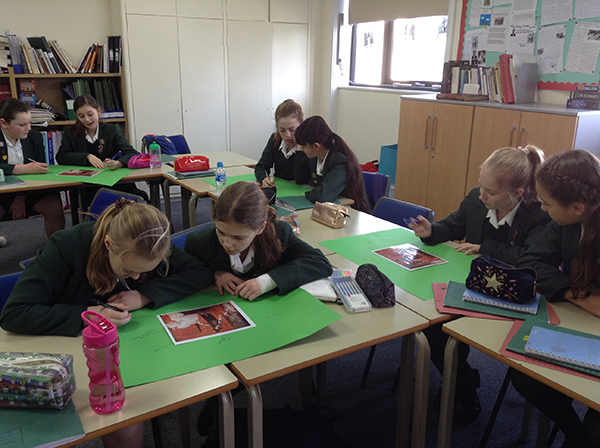 Looking at 17th Century "Domestic Conduct" manuals the students found some of the advice laughable today- but also questioned that when we compare these to modern magazines aimed at women, how much has really changed?  And does anyone-then or now- really ever live quite like how advice manuals tell us we should? 
In Drama lessons the students wrote about a woman who has inspired them, and created a short piece of theatre of how they perceive the changing role of women over time.
The English Department set quizzes about female literature and watched the inspirational speech given at Harvard University by British author J K Rowling.

 Remove IWD Quiz


 International Women's Day Quiz
There was also a quote shown on our notice screens from the English Department:
"From women's eyes this doctrine I derive:
They sparkle still the right Promethean fire;
They are the books, the arts, the academes,
That show, contain and nourish all the world:
Else none at all in ought proves excellent. "
 'Love's Labour's Lost'.
A loose translation might be:
By looking into women's eyes I find this to be the real 'truth' or religion,
That women's eyes sparkle with the life giving flame,
They (women and not scholarship itself) are the only beings worth close study,
They contain whole worlds, they nourish mankind,
without them there is nothing of excellence.
He goes on to point out that men produce women and women produce men and without this love and charity cannot exist in the world. It is a highly romantic and yet amusing statement and although 'women' might be seen to be the objects of the male gaze, even with this issue/proviso, it holds women up to be of the highest status and value in the world.
Here is an actor reading the monologue it is the first 2 minutes:
https://www.youtube.com/watch?v=UII761b5u8w
The girls watched a fabulous musical version with Ken Brannagh playing Berowne and loved it, especially the use of Cole Porter music.
In Science, students marked International Women's day by answering the question "What would you invent?"  A display was put up outside the Physics Lab showing famous women who had invented throughout history.  Additionally, some students focused on what they would like to change, such as gender stereotypes and equal pay, as well as what they would like to invent.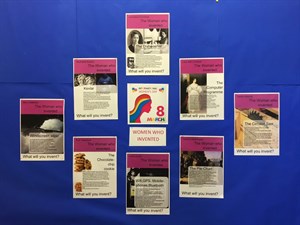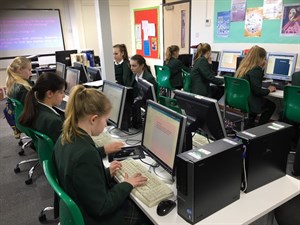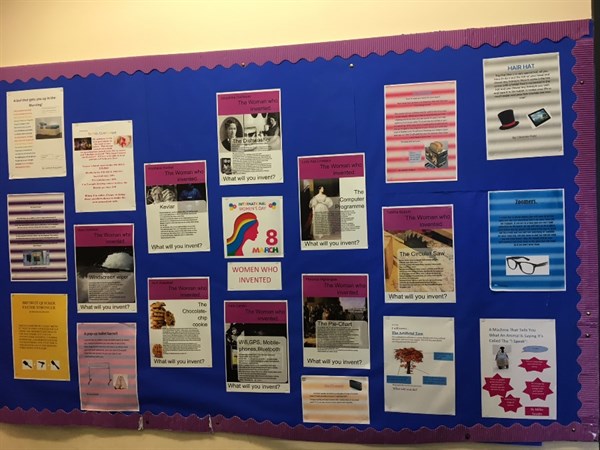 In Art the girls have been looking at works (mostly self-portraits) done by Frida Kahlo. Frida Kahlo de Rivera was a Mexican artist who painted many portraits, self-portraits, and works inspired by the nature and artifacts of Mexico. Inspired by the country's popular culture, she employed a naïve folk art style to explore questions of identity, postcolonialism, gender, class, and race in Mexican society.'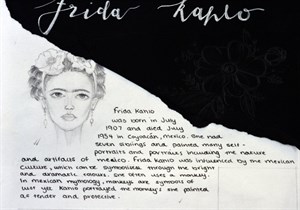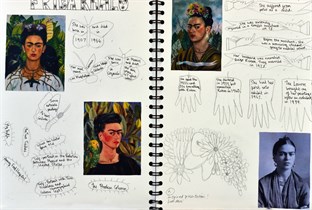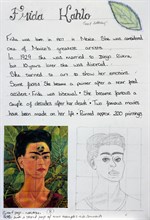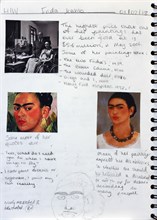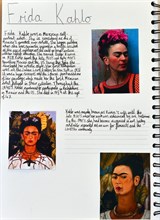 Today, after lessons end the Sixth Form has invited parents and students to The Leaf Centre to celebrate International Women's Day and play our part in the #pressforprogress campaign by making hygiene packs which will be delivered to Tanzania later this year. This activity is being run in conjunction with the Tumaini Fund and donations raised from the refreshments will go to this cause.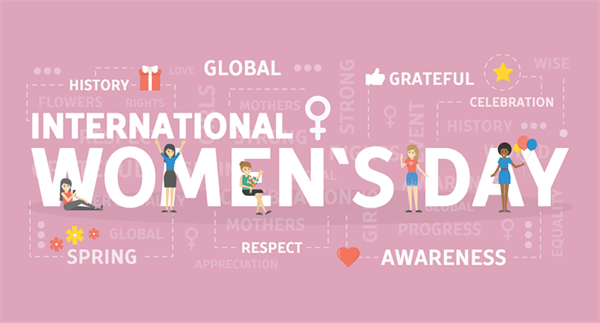 Monday 12th March update:
On Friday evening we rounded off our celebration of International Women's Day with our Tumaini event.  Mothers, daughters and staff came together to make hygiene packs for women and girls in Tanzania who do not have access to sanitary supplies. Young women may miss up to two months of school throughout the year because they do not have access to hygienic sanitary products. In 90 minutes we made over 100 packs!! This will not only allow girls to avoid missing school and activities that provide income, but this access also protects them from uncomfortable and infectious diseases like UTI's.
Many thanks to the students, mothers and staff for their enthusiasm and hard work. Special thanks for Sarah-Jane and the wonderful team of volunteers for their time and help.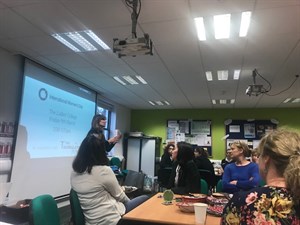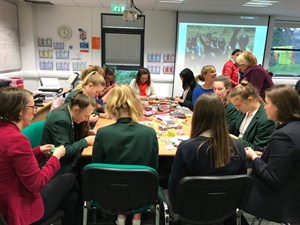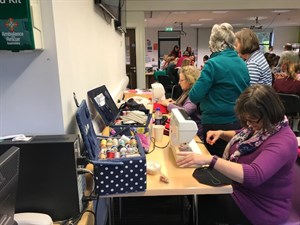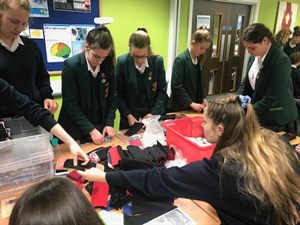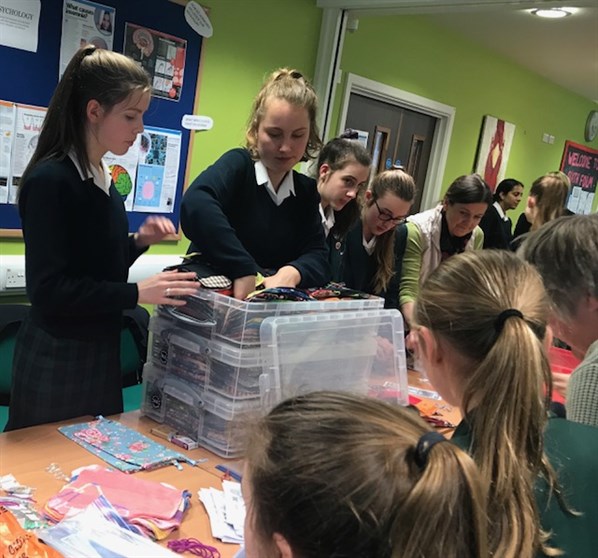 Back