Back
12.10.18
Historical Association Gold award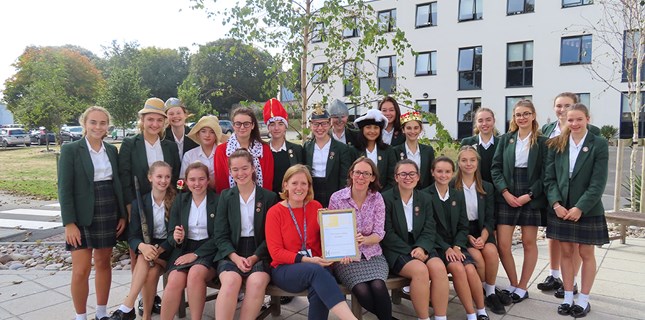 "History lessons are the best three hours of my week!"
This is how the Year 11 students at The Ladies' College feel about their history studies and with good reason, because at the start of the new term the History department was honoured with a Gold award from the Historical Association.
Mrs Bronwyn Henderson, Head of History explained, "The History Department at The Ladies' College aims to fire the girls' curiosity and imagination.  In our curriculum, based on UK best practice, we introduce students to the struggles, perspectives and beliefs of people in the past. This is important because it helps each student to develop her own identity through an understanding of history at Island, British and international levels. We want our students to ask and answer questions of the present by engaging with the past.
This gold award, which we were thrilled to achieve, was as much about the year-long process of self-appraisal as the assessment outcome."
Back