Back
30.11.17
Battle of Cambrai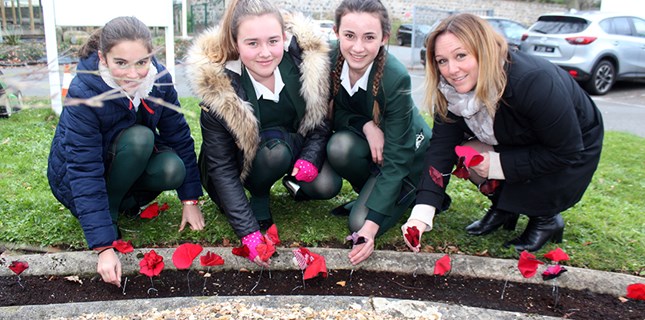 This morning everyone in Remove, Lower Four and Upper Four, along with some helpers from the older year groups, marked the 100th anniversary of the RGLI's valiant efforts in the Battle of Cambrai.  Colleagues planned an interdisciplinary programme with activities from Art, English, French, Geography, German, ICT, Mathematics and Religious Studies, as well as History.  A candle-lit assembly for the whole Senior School concluded the morning's commemoration, and coincided almost to the minute with the unveiling in France, by the Bailiff and Lieutenant-Governor, of a new, granite memorial to the RGLI. The girls who were involved in the recent trench building project reported on their experiences and Dr Marshall's own poem was a poignant reflection on the day's theme.
The poppy installation, now complete in the roundabout, will remain in place for some time so that everyone has a chance to see it.  
A costumed, interactive lunchtime talk by Mr McGovern, gave girls the final chance to gain an insight into this period of our Island's history.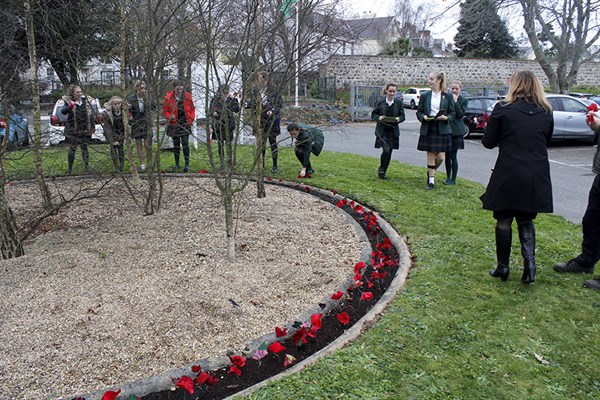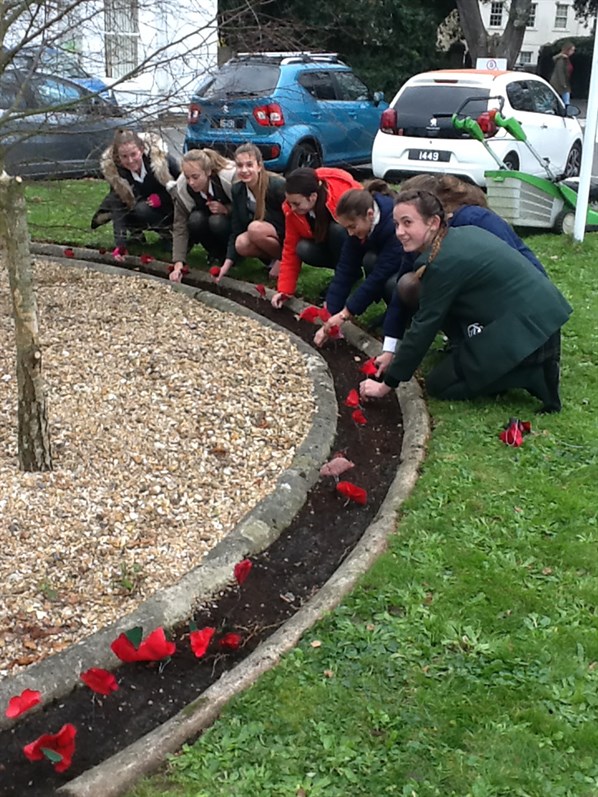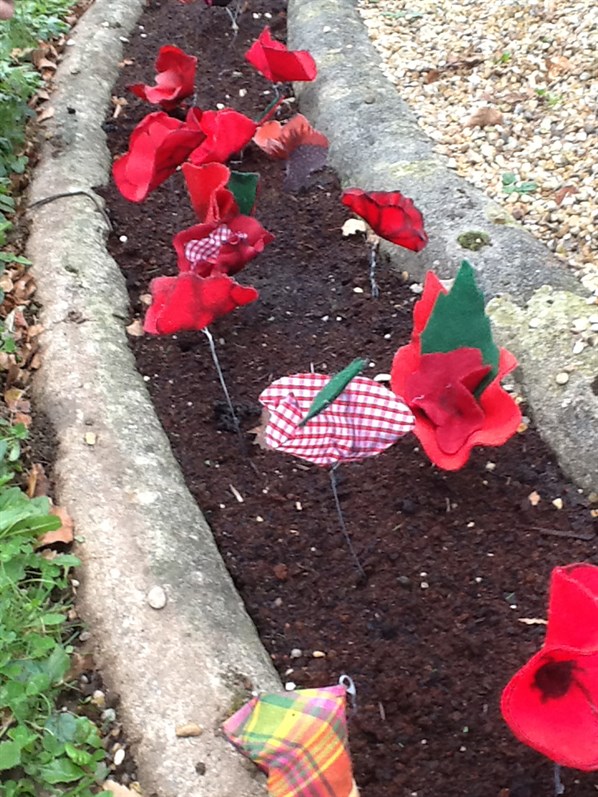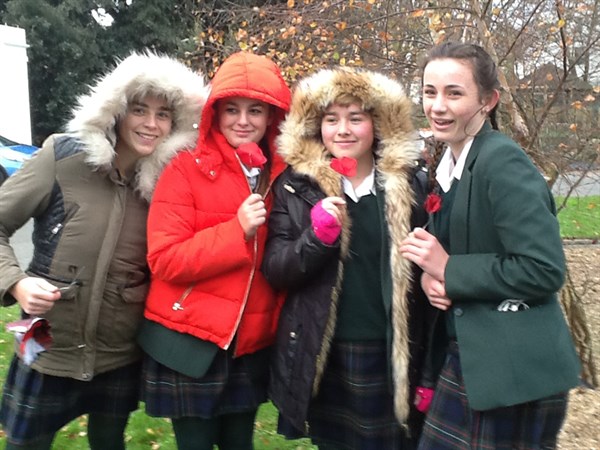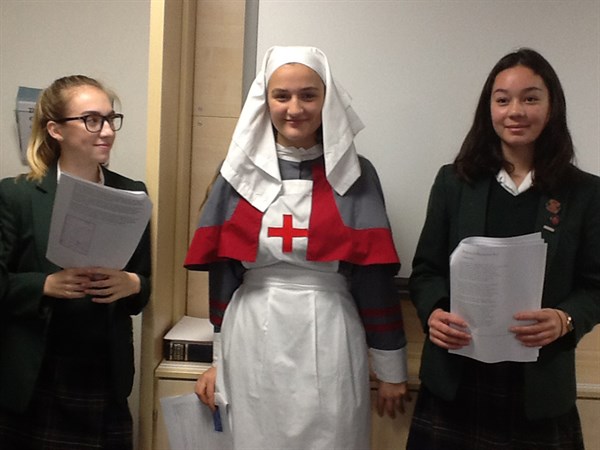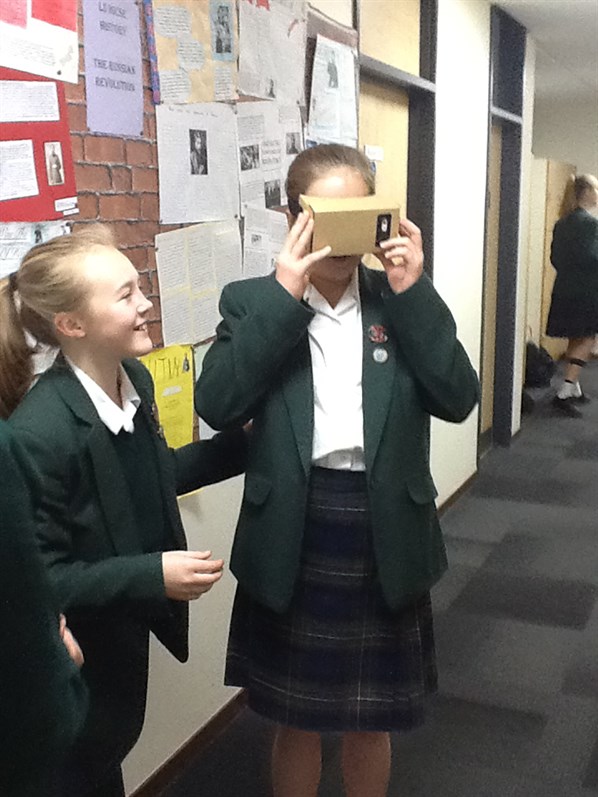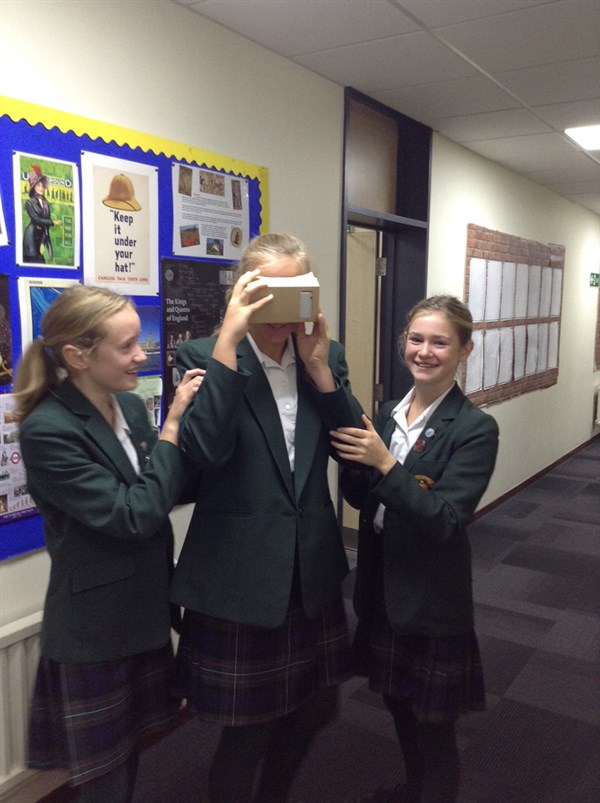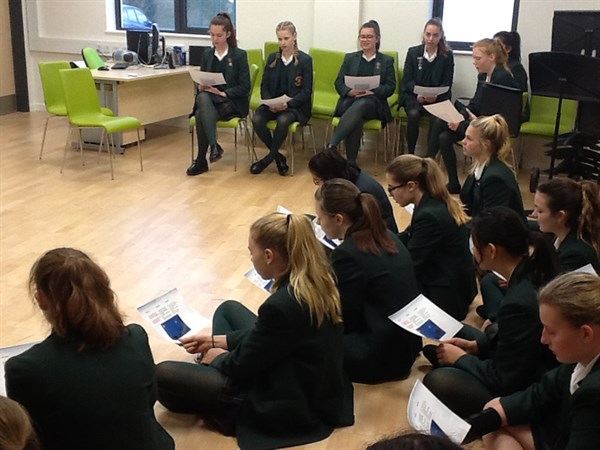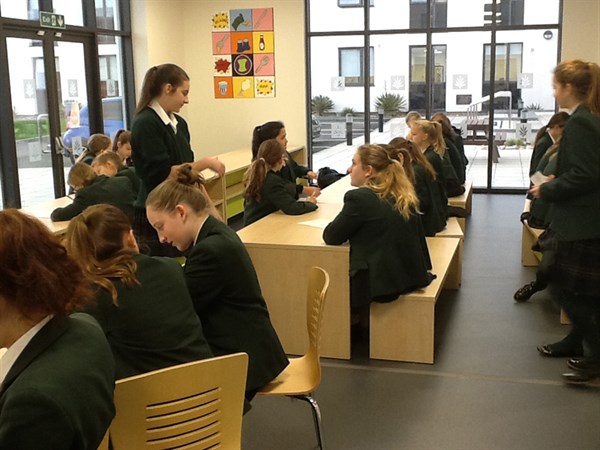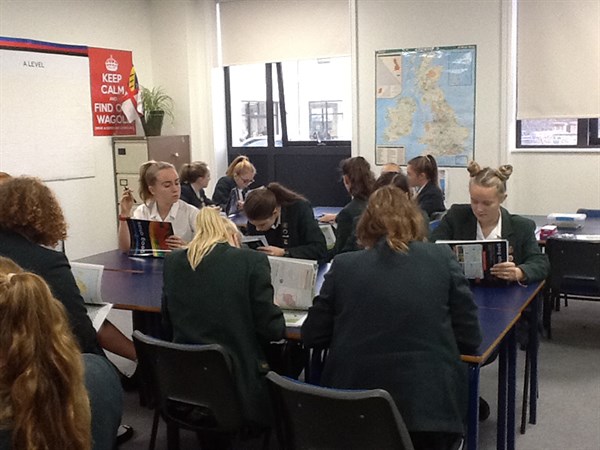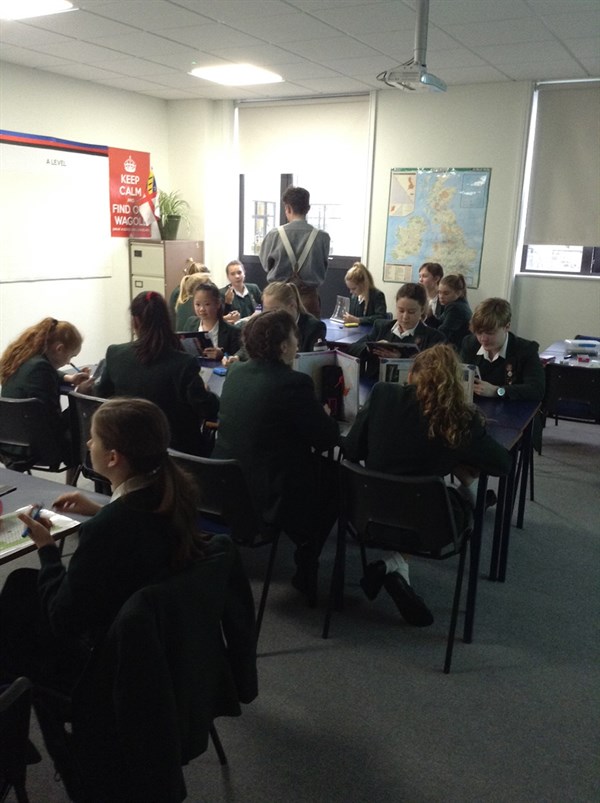 Back