Back
08.11.17
Art for Guernsey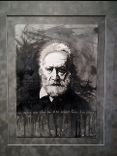 The Ladies` College Art Department are absolutely delighted to have the privilege of being a part of the "Art in Schools" project , where rare and valuable original artworks by famous artists such as Ferdnand Leger, Rene Magritte, Andy Warhol and many more, are being loaned to Local schools to be enjoyed by everyone .
We have the absolute honour this term of having a beautiful Pen and Ink portrait of Victor Hugo by local artist Olympia McKewn as well as an amazing abstract piece by Belgian artist Pierre Alechinsky and a symbolist painting by Scottish painter John Duncan.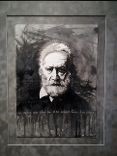 "VICTOR HUGO "by Olympia McKewn.
 Olympia is a local artist whose Pen and Ink portrait of Victor Hugo was chosen by Candie Museum as their Artwork of the Month in May 2017 and was part of the hugely successful Hauteville House Project, celebrating Victor Hugo`s life and ongoing influence in Guernsey.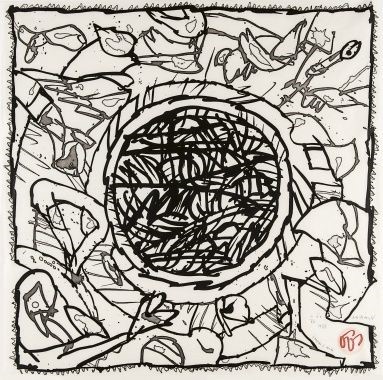 Pierre Alechinsky is a Belgian Artist whose work spans several genres including Abstract Expressionism, Tachisme and Surrealsism.
This Artist is especially inspirational to the Removes who are creating Zentangles.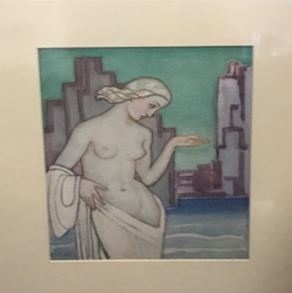 This Untitled piece by John Duncan takes its inspiration from New York and is a great inspiration to our A Level Students who are currently studying Life Drawing. He was a Scottish Symbolist Painter who also taught at the Art School of Dundee.
This is a once in a lifetime event, which is an incredible way of being able to share pieces of art ` in the flesh`
An experience we in Guernsey do not usually have on our doorstep!
So we thank ART for GUERNSEY for enabling us to enjoy these rare pieces of work up close, and be inspired in the work we are doing within the department , life drawing , pen and ink work and Zentangles.
Back