Back
24.03.15
Art Eisteddfod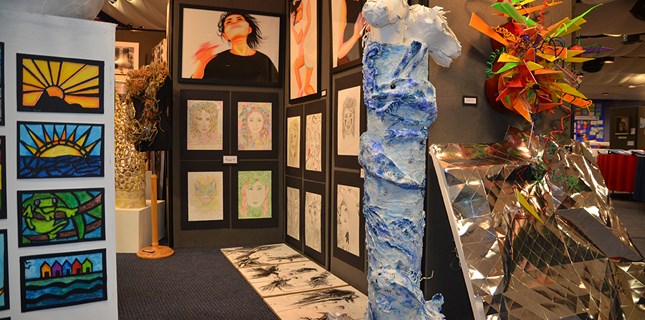 The Ladies' College art department displayed the work of a variety of students from all year groups at this Year's Art Eisteddfod. Miss Chmiel, Mr Bolt and Mrs Adams decided to include students' work from all different artistic disciplines such as drawing, painting, sculpture photography and mixed media. The whole display looked creative, fun and unique and showed the high standard of work that is produced at the College. We were delighted to have won the cup this year. Well done to all who were involved.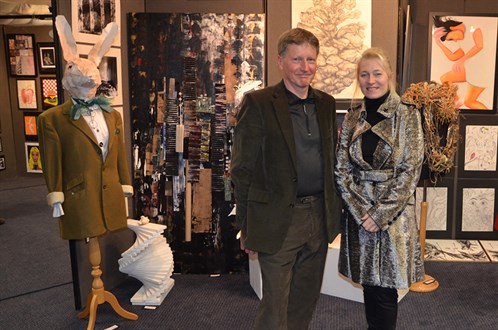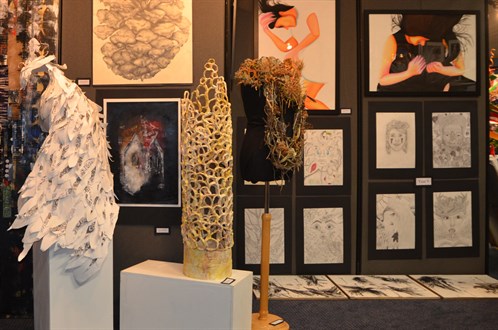 The girls at Melrose created an art display for the Eisteddfod exhibition using the theme of 'Carnival'. The Preparatory Department used their skills to provide colourful hot air balloons, carnival masks and circus tents. The Junior girls made similar items but used different methods to achieve variations on the same themes with the addition of fantastic trapeze artists and wonderful pastels of clowns. Our thanks go to Mrs Domaille who displayed the work so skilfully.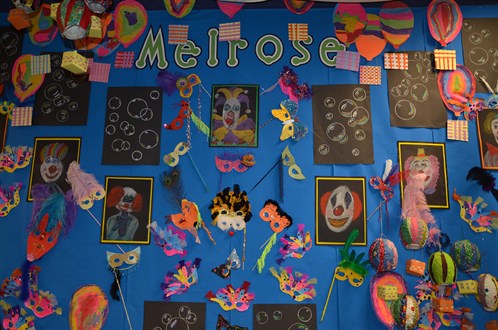 The Pre-Preparatory Department have been enjoying Super Space Stories this term and their display of a space rocket (complete with interior carpets) flying saucers and aliens demonstrates how the imaginations of the very young can be inspired by sharing good quality picture books. The highlight of their display had to be Bella Bear, wearing Melrose uniform, enjoying a picnic on the moon. Whatever next?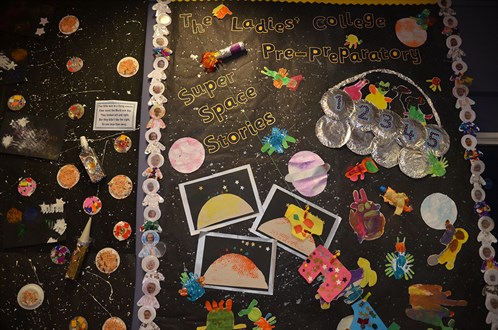 Back