Back
19.03.14
Best foot forward for De Sausmarez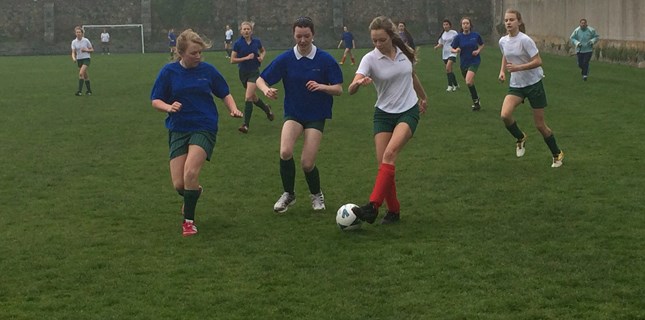 The standard of Upper Four House football was particularly good with a noteworthy performance from Lauryn Scullion, who scored a hat trick for Carey in their match against Durand. 
The eventual winners were De Sausmarez (photo shows Sapphire Brewer-Marchant scoring the winning goal against Carey GK Raffi Bruschini), with Carey in 2nd, Brock in 3rd and Durand in 4th. 

Lower Fives are playing on Friday 14th and 21st in their PE lesson whilst the Upper Five and Sixth Form will be playing their matches from 12.30 - 1pm on Wednesday 12th, Thursday 13th, Tuesday 18th and Wednesday 19th.
All House Football results will be combined in order to get a final winner.
Back