Back
18.09.14
Alice Hudson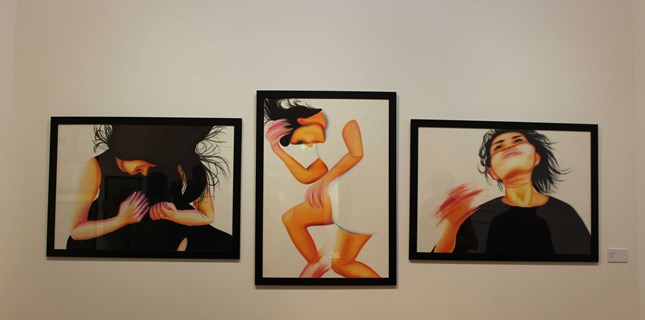 Alice Hudson recently exhibited MOTION, in pastels, at the Greenhouse, Guernsey Museum.  The Guernsey Arts Commission organised the event which was sponsored by NatWest and called 'Transforming: Seven of the Best'
Alice wrote:
"These pieces are inspired by the work of Simon Birch.  I liked that he combined defined and detailed paintwork of faces and figures with blurred, long strokes capturing the movement of their bodies as a transition from their start to end position; linking the initiation and conclusion and all that happens in-between.  I found I preferred working with pastels to oils so I chose to recreate and translate Birch's work using my own technique.
The first step was taking photos of my friends.  I used a low shutter speed to create the blurriness within the image while still keeping the strong characteristics of the face and hair. I edited the pictures on Photoshop, playing with exposure and colour gradients to make the skin more vibrant and dynamic against the white.  I further enhanced the brightness and contrasted the darker shades to finish with the surreal photographs having a similar style and colour scheme to Birch's paintings.  I chose the three best pictures to draw from; the pictures that had the most contrast between blurriness and definition of the figure.  I also felt these had captured the most movement and were the most energetic and animated".
We are sure you will agree that Alice's work reflects the College's aim, "To be the best we can be".​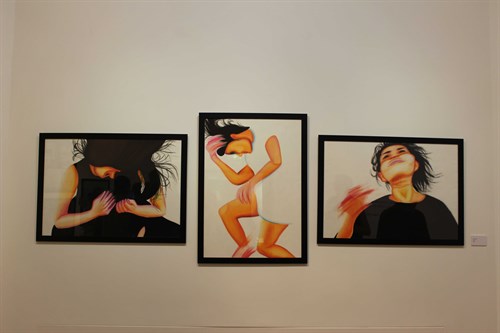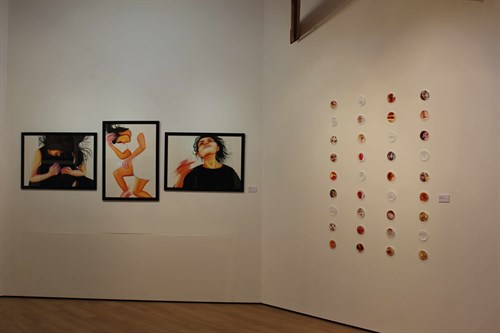 Back