The Form Tutor and Year Co-ordinators

Each student belongs to a small tutor group. The tutor has the responsibility to set high expectations in terms of behaviour and attendance within a safe and happy environment and to establish good relationships with students and parents. Tutors meet with students at least twice a day in the Senior School and it is anticipated that most matters or concerns from the girls, parents or subject teachers will be addressed by the tutor. Throughout the year, tutors meet with their tutees for 1-2-1 sessions to set and review academic and personal targets and celebrate her successes.  This allows the tutor to get to know each girl as an individual.
The Year Co-ordinators provide additional support and care especially with regard to more serious concerns.
| | |
| --- | --- |
| Remove Year Co-ordinator |   Mrs S Appelqvist |
| Lower School Co-ordinator, Lower Four |   Mr T McGovern |
| Lower School Co-ordinator, Upper Four  |   Mrs B Smith |
| Upper School Co-ordinator, Lower Five |   Mrs M King |
| Upper School Co-ordinator, Upper Five  |   Mrs C Gribbens |
| Sixth Form Co-ordinator, Lower Sixth and Upper Sixth       |   Miss E Clements |
| Deputy Principal, Head of Pastoral Care and DSP |   Dr V Mitchell |
| Principal and DSP |   Mrs A Clancy |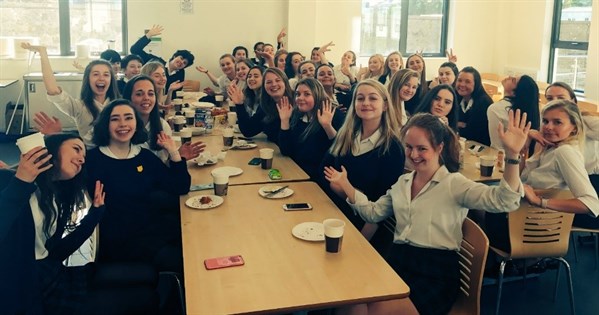 Back to Our Pastoral Structure