More freedom - more responsibility
Post 16 our girls enjoy more freedom and more responsibility. With approximately 50 girls in each Sixth Form year group (Years 12 and 13) your daughter will not get lost among the crowd, but instead will have every chance to support her to secure the future she desires.
We enjoy excellent academic success at The Ladies' College Sixth Form and our students benefit from the immense support and academic expertise we have to offer.  In addition to this, we have a strong pastoral support system comprising of the Assistant Principal, Head of Sixth Form, and a team of tutors.  Each student is allocated a tutor throughout their time with us and along with our Enrichment Coordinator and UCAS Coordinator, they offer valuable support and guidance to ensure every girl is confident and ready to take her next step in life whether it is moving away to University or beginning a job.  
But, Sixth Form is a lot more than just finishing with a collection of A-levels.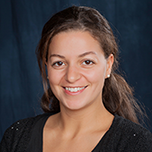 "As well as focusing on academic excellence, Sixth Form aims to develop and nurture the student's talents beyond the classroom and offer further opportunities to develop their skills to be successful,developing into rounded, grounded young women. I look forward to welcoming you and your daughter."
Head of Sixth Form, Dr Mitchell
Handbooks 

Parents should refer to their relevant handbooks for all information.

 Sixth Form Handbook 2016-17
Please see the Sixth Form Information section below for other relevant information.
To arrange a visit, or if you would like us to send you a prospectus, please contact us on 01481 721602 or registrar@ladiescollege.ac.gg.
ADMISSIONS & ENQUIRIES