Discovery Days
We are looking forward to welcoming you to The Ladies' College in September.  We hope that this page will help you to become more familiar with the College.
We understand that starting secondary school can be a very exciting yet, daunting experience.  We are all keen to make transition as smooth as possible for both students and parents so that you are happy, confident and look forward to returning after the summer break.
Key dates for your diary
Date
Event
Week of 7th June
Primary visits by members of our pastoral team
Discovery Day 1
08.45 - 14.30, 13th June
Discovery day in College
- Mufti (suitable for indoor lessons and outdoor activities)
- Snack
- Water Bottle
- Pencil Case
- Lunch will be provided
Parents' Information Evening   
18.30 - 19.30, 21st June      
For parents only (Drinks on arrival)
18.00 PTA Uniform Sale
Discovery Day 2
08.45 – 12 Noon, 26th June
Discovery morning
- Primary School Uniform
- Snack
- Water Bottle
- Pencil Case
Parents' Information Evening
We believe that our partnership with you, our parents, is very important and we would like to invite you to a Welcome Evening on Wednesday 21st June at 18.30. The aim of the evening is to allow us, together, to make the transition process as seamless as we can. We will add some detail to what you already know, give you an overview of College life and answer any queries or questions that you may have about your daughter's transition. Form Tutors, the Remove (Year 7) Co-ordinator, key members of staff and the Senior Leadership Team (SLT) will look forward to meeting with you during the evening. Representatives of The Ladies' College PTA will also be available during the evening and we all would be delighted to see you at this event.
Second-hand Uniform
We are grateful to our PTA who will have a stall for second-hand uniform, before the formal part of the evening starts. Their stall will be in the Foyer at the Main Entrance to the College and will open from 18.00 until the Parents' Evening commences at 18.30. Cash/cheque payments only, are requested and items can be returned if they are not suitable, via the College office.
Our Video
Pastoral Care
The aim of the College is to ENCOURAGE, CREATE andINSPIRE our girls to be the best that they can be. To respond positively to setbacks and understand that her best is good enough. We work proactively to anticipate the challenges faced by our girls in today's world and respond to them through educating before crisis point is reached. As a pastoral team, we use a tracking system to pick up on trends and take time to reflect on how we managed situations to ensure we are constantly evolving.
Our Wellbeing Vision Statement
At The Ladies' College we:
Commit to promoting positive wellbeing throughout our College community.
Understand the importance of wellbeing and the role it plays in creating an environment where all are healthy, happy and achieve their best.
Listen, support and respond to the views of our community and provide opportunities to equip all with the tools needed to maintain a positive wellbeing.

Read more about our Pastoral Care
Photos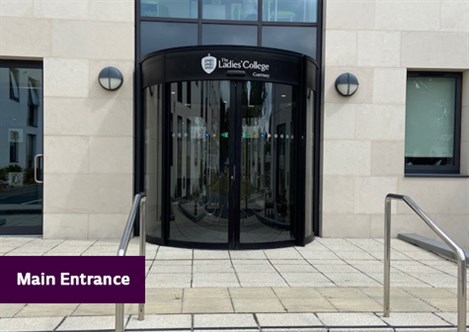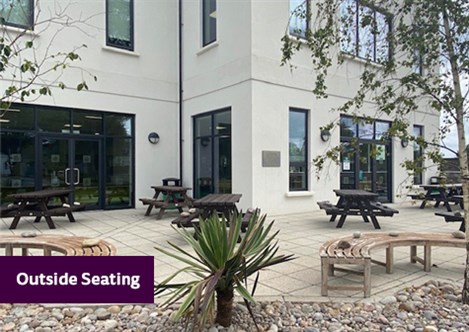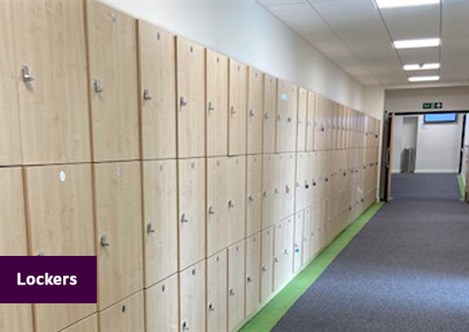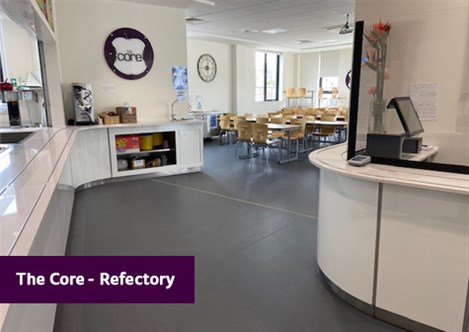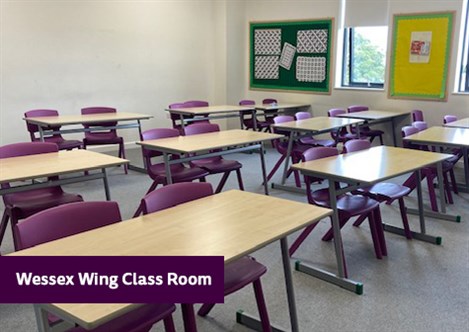 Co-curricular Activities
The transition from young girl to young woman needs more than a classroom. It needs the kind of opportunities that come from building friendships, pushing boundaries, facing challenges and reaching goals. These are the things we offer with our co-curricular activities.
From the traditional drama, sport and music to the more daring days coasteering, kayaking, building rockets or facing the competition in head-on, high stakes debate and everything in between, The Ladies' College will give your daughter room to become the woman she wants to be.
Our most popular activities consist of - Senior School: De Putron Challenge, Duke of Edinburgh Awards Scheme, CCF (Combined Cadet Force) - Sixth Form: Certificate of Enrichment, Collas Crill Moot, IoD Management Shadowing, Work Experience and Young Enterprise. This is by no means the complete list of what is on offer.

Read more about our Co-currcular Activities
Map of College
Documents

Subject Booklet


Parent Handbook


Transition Tips


 Remove Information Leaflet
FAQs

Further transition support