Meet our Teachers
"Tell me and I forget. Teach me and I remember. Involve me and I learn." Benjamin Franklin
At The Ladies' College Pre-Preparatory Department we pride ourselves in having a highly motivated and committed team of staff who provide an atmosphere of mutual trust and respect. We are passionate about providing each child in our care opportunities and experiences to stimulate their love of exploration and confidence to tackle new challenges throughout their life.
Mrs Liz Reynolds - Head of Pre-Preparatory 
and Wraparound Care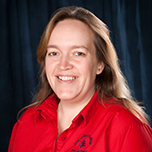 BA Hons, Brighton
Liz Reynolds joined The Ladies' College Melrose in 2007. She is a qualified Nursery Nurse with 27 years childcare experience and has since gained a BA (Hons) in Professional Studies in Learning and Development. Liz is also a qualified ASA swimming teacher/coach and is also a trained RLSS life saver and Child and Adult First Aider. Liz leads a highly dedicated team in our Early Years Department, whilst also having overall responsibility for the Pre-Preparatory children.
Mrs Carolyn Dodd - Pre-Preparatory Deputy Leader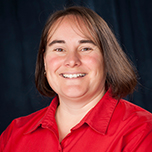 BA Hons Early Years
Carolyn Dodd joined The Ladies' College Pre-Preparatory department in January 2010. She is a qualified NNEB Nursery Nurse who after many years of gaining childcare experience in a variety of settings, has recently studied and gained a BA Hons degree in Early Years education with The Open University. She helps with Forest School activities and is First aid trained. Carolyn helps lead the highly motivated staff with in the Pre-Preparatory setting whilst also being responsible for the youngest Nursery children.
Also in our Pre-Preparatory Department team are four experienced and qualified staff members:
Mrs Loveridge, Mrs Trustum, Mrs Way and Mrs Le Noury.

  Back to Pre-Preparatory Department