Back
22.11.22
Creative donation to Repair Café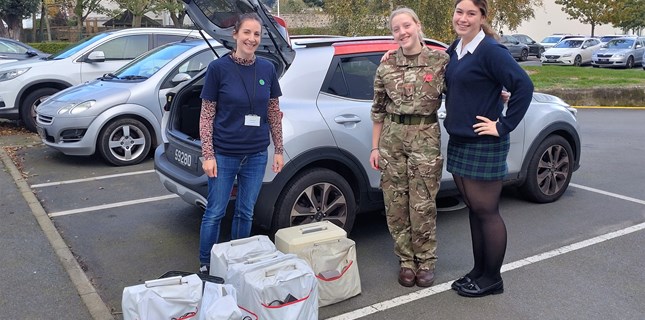 The Ladies` College Art Department recently bought two new sewing machines for students to use as part of their Art Studies.
The students embroider through photographs and fabric as well as canvasses and thicker papers to create more textured work.
These new machines replace several `vintage` ones that although had been serviced during Lockdown 2020, were just not fit for purpose especially when using more heavy-duty materials.
Art Technician Sophie Anderson said, "We did not want to have to dispose of working machines, but at the same time, we simply do not have the room to store seven sewing machines as well as all the other equipment in our department!"
So, we made some enquiries with  Guernsey Waste`s Recycling Officer Tina Norman-Ross to see if she could advise us of anyone who would want to upcycle them or alternatively suggest where we could take them to be recycled.
Mrs Norman-Ross put us in contact with Emily Gabb who runs the Repair Café on behalf of The Clean Earth Trust
Mrs Gabb said they would be delighted to take the sewing machines and give them a new lease of life, where they will be used to teach Islanders how to repair and make clothing and upholstery, whilst also renewing people`s confidence in using their own machines again.
The Art and Photography Department are so happy to be able to donate these sewing machines to such a worthwhile organisation, teaching people new skills and also keeping fully working useful items out of landfill.
Back